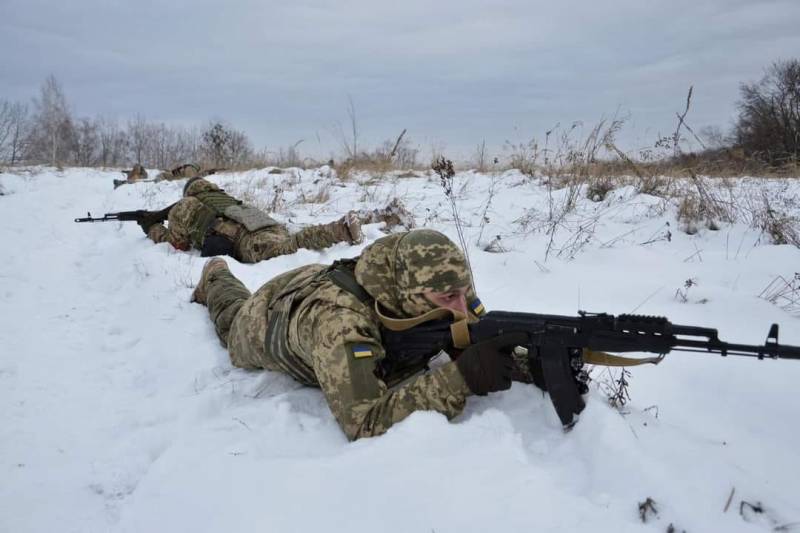 The Ukrainian army lost an entire unit due to uncoordinated actions during the organization of the counterattack. According to war correspondents, the incident took place some time ago near Avdiivka. This settlement is under the control of the Armed Forces of Ukraine.
Russian troops have been storming Avdiivka for quite some time now. Certain successes, as they say, are evident, but the Ukrainian army here still has the ability to organize counter-offensive actions.
True, these attempts are often implemented with large errors. So another counter-offensive bogged down as a result. According to military correspondents, the Ukrainian unit decided to use the darkness as an ally. However, they forgot about the capabilities of Russian intelligence.
As a result, five armored vehicles of the Armed Forces of Ukraine and a large number of personnel accumulated in the forest belt. Russian intelligence officers transferred the coordinates of the enemy to the MLRS battery.
A timely strike by rocket artillery leveled both armored vehicles and enemy soldiers to the ground. The video of the night destruction of the Ukrainian unit was published by the telegram channel Reporter Rudenko.
Note that now the Russian army needs much less time to launch artillery strikes on the enemy after receiving intelligence. Although a few months ago the situation looked quite different. Often, units of the Armed Forces of Ukraine had time to change positions, while information from Russian intelligence officers through several instances got to the commander of an artillery battery.