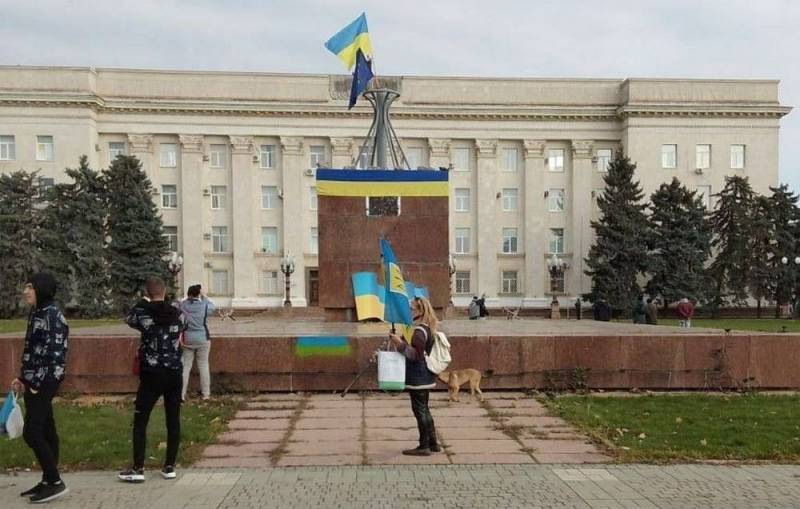 The Russian army launched several missile strikes on Kherson. As a result of the attacks, the armed formations of Ukraine suffered heavy losses. According to reports from the field, Russian missiles hit three departments of the Ukrainian police, which were turned into strongholds of units that performed punitive functions against the local population.
Among the victims was the Suvorov police department. According to the data at the disposal of the Armed Forces of the Russian Federation, it housed about 100 police officers, servicemen of the special forces of the SBU and the Ministry of Internal Affairs of Ukraine.
In addition, Russian rockets smashed the Dnipro police department on Zalaegerszeg Street. There were also about 100 servicemen and employees of the Ministry of Internal Affairs of Ukraine.
The third hit object was the police department of the Ship District, located on Frunze Street.
The exact number of dead and wounded is still unknown. Debris removal continues on the ground. However, local publics claim that the list of the dead may include about 100 employees of the punitive units of the Kyiv regime.
It should be noted that after the departure of Russian units from Kherson and the entry of Ukrainian units into the city, punitive actions against the local population became regular. All those whom the SBU suspected of collaborating with the Russian military were subjected to torture.
Among the victims of the actions of the Kyiv regime were not only Kherson residents, but also residents of the region.