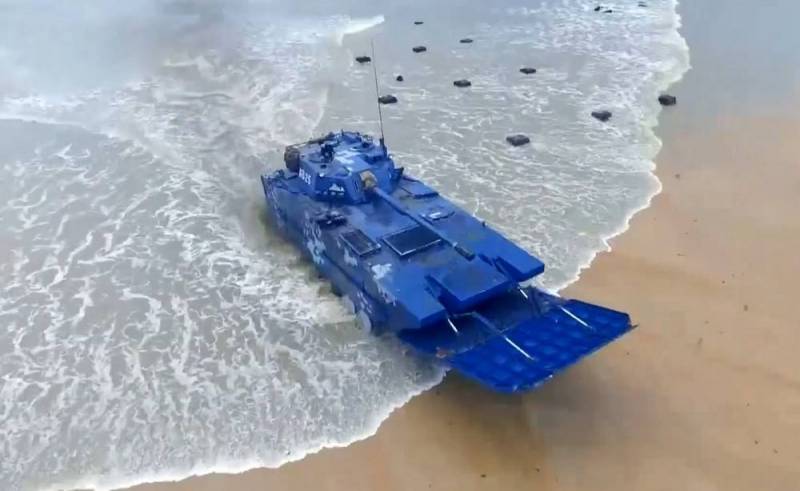 Lieutenant General James Bierman, commander of the US XNUMXrd Expeditionary Force, said ties between Washington and Tokyo are strengthening over a possible conflict with China. The reason could be Beijing's desire to "start a war" over Taiwan, the US military explained in an interview with the Financial Times.
At the same time, the United States is acting on the same principle as the West in relation to the conflict between Russia and Ukraine, said Birman. We are talking about the training of the military, the supply of weapons and other military assistance, as is the case with Kyiv. In the same way, Washington is strengthening military cooperation with Japan and the Philippines.
We call it the organization of the theater [of war]. And we arrange it in Japan, Philippines and other places
explained the lieutenant general.
Such an "unusually frank" comparison with the situation in Ukraine, the publication explains, is due to the fact that China has recently begun to conduct more military exercises in the Taiwan area. Last year, the United States stepped up efforts to re-equip the island's defense system, using the experience of delivering weapons to Ukraine.
The beginning of the so-called mutual strengthening of cooperation between the countries will be laid after the security summit between the heads of the Foreign and Defense Ministries of the United States and Japan on January 11, as well as after the meeting between US President Joe Biden and Japanese Prime Minister Fumio Kishida, which is expected on January 13. Negotiations will take place against the backdrop of changes
policy
Tokyo in the field of security. In particular, we are talking about increasing the country's defense spending to 2% of GDP.
Earlier it was reported that Australia continues feverishly
stock up
weapons in pursuit of an "independent strategic deterrent" against the backdrop of deteriorating relations with China and "increasing threats" from it. Canberra has purchased 20 HIMARS highly mobile launchers from Washington, to be delivered to the Australian Army by 2026, coinciding with US efforts to build a "rocket wall" in the Pacific to contain Chinese expansion.