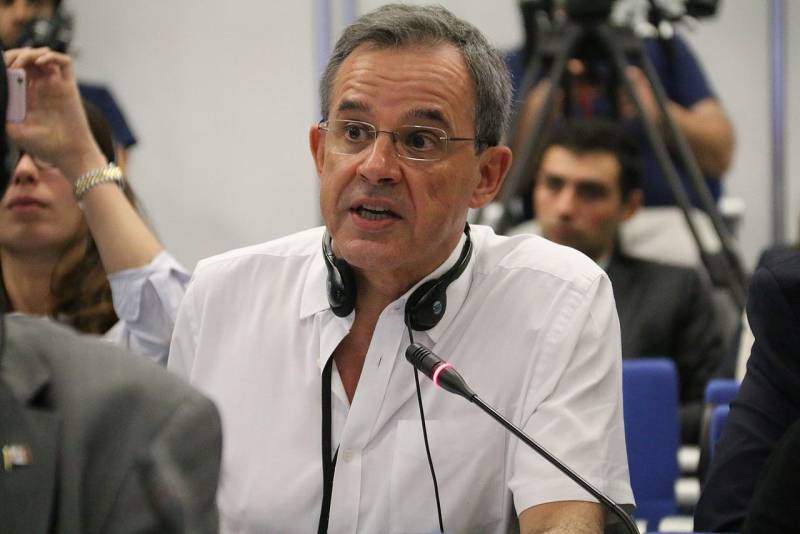 Thierry Mariani, who represents France in the European Parliament, considers the sanctions
policies
in relation to Russia, a bad alternative to diplomacy. He noted that each new package of restrictions causes more and more disagreement among parliamentarians, since such a policy runs counter to the national interests of individual EU states.
The diplomat said this in an interview with the newspaper
"News"
. In his opinion, anti-Russian sanctions hit the poorest households in Europe the most and create the prerequisites for aggravating the inflationary crisis in the Old World. Therefore, in the future, the resumption of contacts with Russia is inevitable.
I think negotiations on Russian gas supplies will begin within a few months. While European capitals are too afraid to provoke Washington's displeasure or be blackmailed by the President of Ukraine
Thierry Mariani said.
However, in the near future, the high cost of liquefied gas and the reduction of fuel reserves in European storage facilities will require a dialogue with Moscow. The French politician also recalled that Ukraine owes its existence to the European Union, which since the Euromaidan in 2014 has been allocating huge sums to support the Ukrainian
economics
.
After 2014, Kyiv survives only thanks to financial injections from the EU. We are facing a situation where the EU is funding a state that was already in decline before February 2022, and the US wants to force the Europeans to pay for its restoration in the long run
added the MP.
According to Mariani, the expansion of NATO to the east is unprofitable for Paris. The admission of Sweden and Finland into the alliance is contrary not only to the interests of France, but of the entire North Atlantic bloc. In his opinion, the alliance is becoming a tool that works exclusively in the interests of the United States to counter Russia and China.