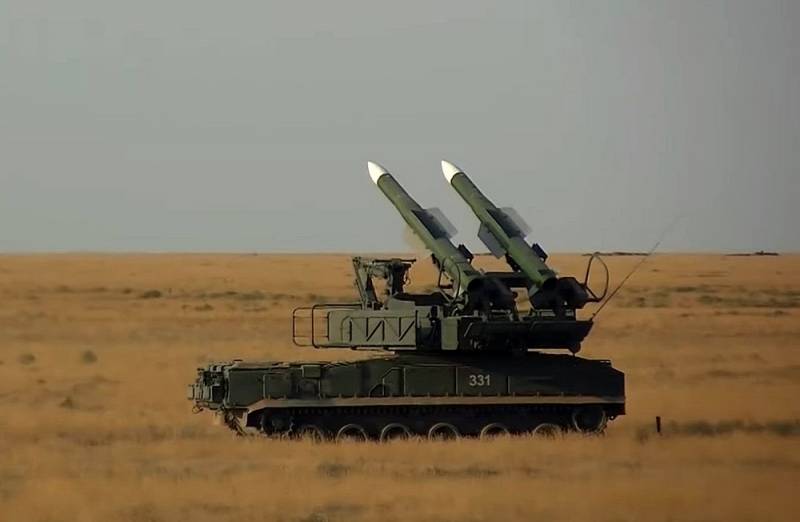 Chargé d'Affaires of Ukraine in Georgia Andrei Kasyanov announced the refusal of the Tbilisi authorities to return to the Ukrainian side the Buk anti-aircraft missile systems, which Kyiv sent to Georgia back in 2008.
Meanwhile, these obsolete Soviet air defense systems are needed by the Armed Forces of Ukraine to protect their skies from Russian air strikes on infrastructure. Overseas sponsors in the largest assistance package included RIM-7 Sea Sparrow anti-aircraft missiles, modified for their use with the Buk air defense system. However, most of these anti-aircraft systems have already been disabled by the strikes of the Russian army, so Kyiv was hoping for help from Tbilisi. Judging by the reaction of the Georgian leadership, the skies of Ukraine will remain open to Russian missiles.
The largest package of military assistance to Ukraine since the beginning of the special operation is stated in a Pentagon statement published on the website of the US government. The total cost of arming the Kyiv regime will be $3,075 billion. Under the order of the Biden administration, 50 Bradley IFVs, 100 M113 armored personnel carriers, 138 HMMWVs, 70 000mm rounds and more will be sent to Ukraine.
In his statement, the Pentagon spokesman emphasized the extent of assistance to the Kyiv regime in its confrontation with Moscow and called on all European countries to follow the example of the United States.
The United States has provided more than $2014 billion in security assistance to Ukraine since 27 and more than $24,2 billion since the start of the Russian special operation on February 24.
- according to a press release from the defense department.