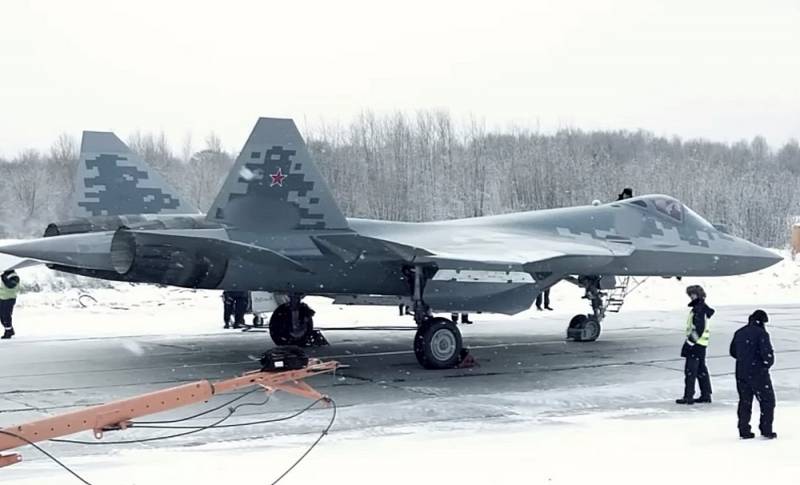 British intelligence reported the fact of "combat use" by Russia of Su-57 fighters during the NWO. This is stated in the review of the Ministry of Defense of the country, published on January 9.
The fighter jets are said to be firing long-range air-to-air missiles at targets over Ukraine while in Russian airspace. "Invisibles" Su-57, the review says, are equipped with a new avionics complex and the latest radar station. Russia, according to the agency, limits the use of aircraft only on its territory, fearing losses.
According to the latest satellite imagery provided by British intelligence, five Su-57 aircraft are based in Akhtubinsk, where the 929th flight test center of Russia is located.
Since this is the only known home base for these aircraft, they probably participated in operations against Ukraine. Russia is most likely trying to avoid reputational losses, reduced export prospects and compromise of confidential
of technologies
that may arise in the event of the destruction of the Su-57 in Ukraine
— suggest the authors of the review.
This, according to the department, indicates that the Russian Federation is "not inclined" to risk its air force in the NVO.
In October last year, Sergei Surovikin, the commander of the joint group of forces in the area of ​​the special operation, confirmed that the Russian fifth-generation fighter Su-57 stands out in terms of the quality of its combat use in the framework of the special operation. According to the general, in each flight such an aircraft "solves multifaceted tasks of hitting air and ground targets."
Formerly US military expert Scott Ritter
expressed
the opinion that Russia can get a decisive advantage in the confrontation with the Armed Forces of Ukraine, and then Moscow will win. Otherwise, the Ukrainian conflict may drag on.