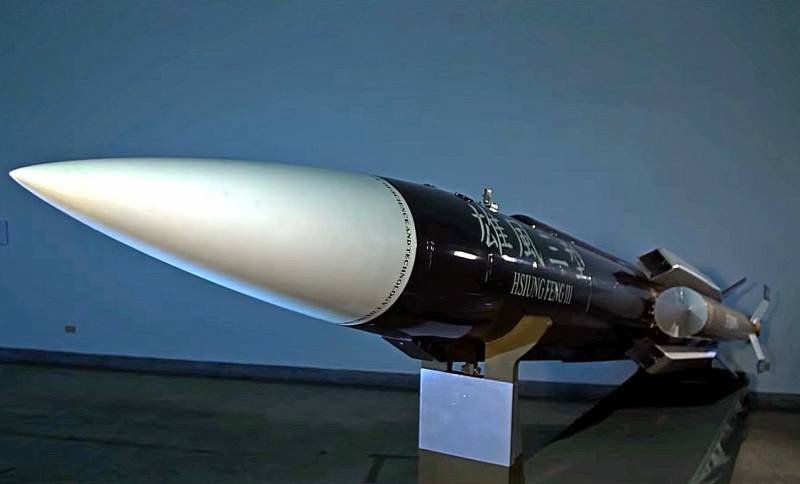 Taiwan's Ministry of Defense has said it needs to tighten security measures after sending one of the components of the most advanced anti-ship missile to China.
The optical instrument from the Hsiung Feng III rocket, which is considered the best in Taiwan's arsenal, was sent for repair to the Swiss company Leica. However, by mistake, the part ended up in the Chinese division of the manufacturer. The island's top military research enterprise said the device did not contain any classified information, but that one of the key components of the best anti-ship missile in the possession of a potential enemy could be used against Taiwan in the event of a conflict.
As clarified in Taipei, we are talking about a theodolite, a precision optical instrument for the Hsiung Feng III rocket. The part was purchased from Switzerland in 2021 but was recently sent back to the manufacturer for repair. However, the company Leica, which released the device, has a repair unit in the Chinese province of Shandong, where the theodolite was delivered.
It is noted that the Hsiung Feng III anti-ship missile is the most advanced of its kind and getting even one component at the disposal of the Chinese military will damage the defense capability of the disputed island.