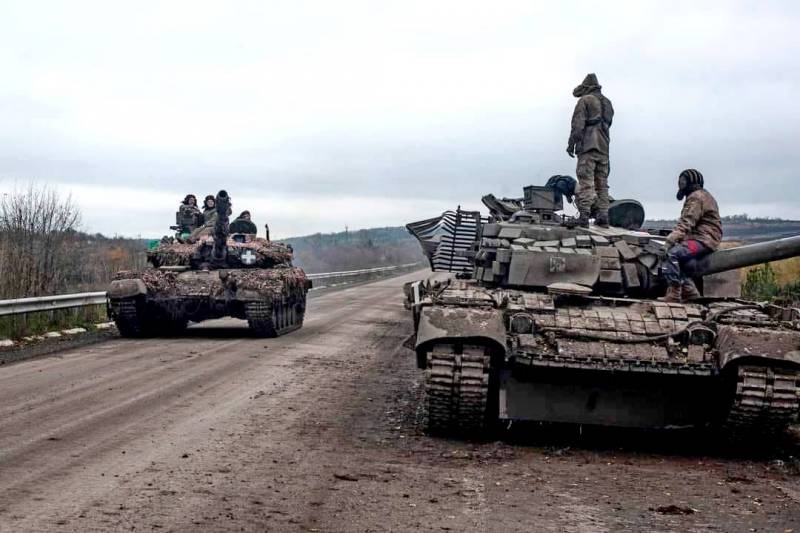 The official representative of the People's Militia of the LPR, Ivan Filiponenko, announced a mass retreat of the Ukrainian military from Soledar. On the air of the Russia 24 TV channel, Filiponenko specified that the Armed Forces of Ukraine wanted to make the flight invisible to other units, including Polish mercenaries.
A massive retreat of the enemy is recorded in the area of ​​urban development, where the basis of the defense of the Ukrainian army was the 61st separate mechanized brigade.
According to our intelligence, the brigade commander with the call sign "Skier" set the task of subordinate battalion commanders in the evening and during the night to organize the withdrawal of the remaining and surviving units from the city
- said the representative of the LNR.
The speaker of the NM LPR specified that the command of the brigade intended to withdraw the military "as discreetly as possible", but their flight did not go unnoticed by the fighters of the Armed Forces of Ukraine of other units located in the city. Also, units of Polish mercenaries were abandoned in Soledar. The Kyiv side, according to Filiponenko, is trying to hide the retreat from the city. The Ukrainian military is being convinced that there is a rotation there.
Earlier it was reported that the Russian army
embraced
Soledar from the south. The units of the Russian Armed Forces liberated the settlement of Bakhmutskoye from Ukrainian militants and foreign mercenaries. The capture of this southern suburb of Soledar opens up a direct route to the city.