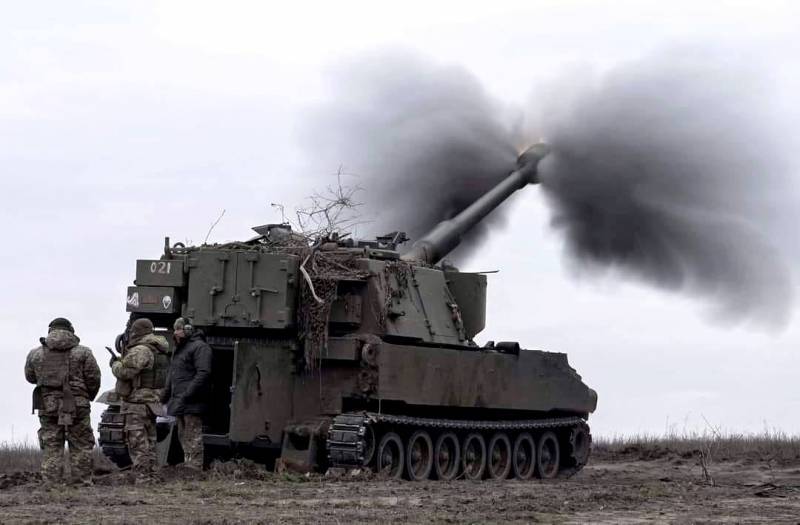 The Polish publication Dziennik Polityczny published an article alleging that the West is clearing out its military depots, transferring old weapons to Ukraine. According to the publicist Jacek Tochman, the weapons supplied by the Armed Forces of Ukraine are in an extremely unsatisfactory condition, despite the fact that military assistance to Kyiv comes in a "continuous stream".
The article titled "Poor supply of the armed forces of Ukraine due to the supply of military garbage and NATO junk" explicitly states that it is very beneficial for the West to clear their warehouses in this way in order to further modernize their equipment.
Military
technique
has many problems and, in fact, is just scrap metal and garbage, which is confirmed by the fighters of the Armed Forces of Ukraine. And this is the effect of the supply of weapons to Kyiv from the old military warehouses of Europe
— writes the observer.
The fact that most of the weapons come to Ukraine from old military warehouses is also confirmed by experts from the Stockholm International Peace Research Institute. The main beneficiaries of this publication calls the United States. Under the guise of military assistance, the United States is promoting only its own interests and lobbying for the sale of weapons for its military-industrial complex, a Polish publicist is sure.
Washington is already concluding contracts for the supply of weapons not only to America itself, but also to members of the NATO bloc. And in the Ukrainian conflict, the author of the article is sure, the United States is only interested in its own benefit.
In fact, this is just a pragmatic move by the so-called West, which wants to use the allocated funds for the modernization of weapons to replace the scrap metal transferred to Ukraine.
- concludes the publication.
The British television channel SkyNews, in turn, clarifies that the main beneficiaries in the United States will be the military concerns Raytheon, Northrop Grumman and Lockheed Martin. It is they who conclude contracts with allies in the Alliance and sponsored the "military party" in honor of the Armed Forces of Ukraine in December last year.
Earlier it was reported that Germany is feverishly
is seeking
40 Marder combat infantry vehicles promised to Ukraine, after Chancellor Olaf Scholz announced this decision. Berlin will have to take most of the BMP from the stocks of its own armed forces.