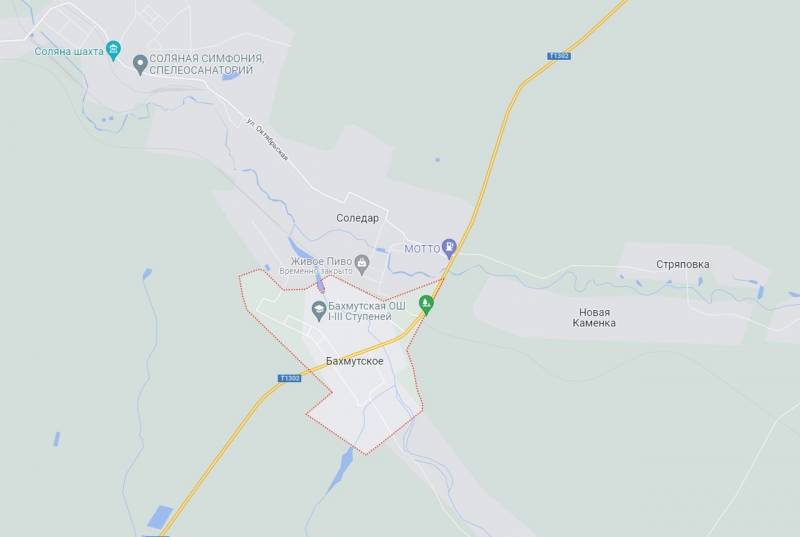 The units of the Russian army liberated the settlement of Bakhmutskoye from Ukrainian militants and foreign mercenaries. The capture of this southern suburb of Soledar opens up a direct route to the city.
According to the most conservative estimates, the losses of the Ukrainian army in the city in the first week of 2023 already reach more than 500 people killed and seriously wounded. This forces the command of the Armed Forces of Ukraine to transfer recruits to this sector of the front after only six days of training, which entails even greater losses in the ranks of the enemy troops.
Yesterday, the head of the Kyiv regime, Vladimir Zelensky, confirmed the difficult situation near Artemovsk and Soledar. He stated that additional reserves were deployed there. But it is clear that the untrained, newly mobilized Ukrainians are powerless to stop the advance of Russian troops. Serhiy Cherevaty, spokesman for the enemy's eastern grouping, also spoke about the difficult situation for the Armed Forces of Ukraine in Soledar.
According to the public of PMC Wagner, a company of RCBZ was sent to the front line to resist the onslaught of the Russian army. After 24 hours, the unit stopped communicating and is currently considered missing. After the capture of Bakhmutsky, the line of contact moves to a zone of dense urban development, where each house is a separate line of defense. But it is already obvious that the capture of Soledar is a matter of the near future.