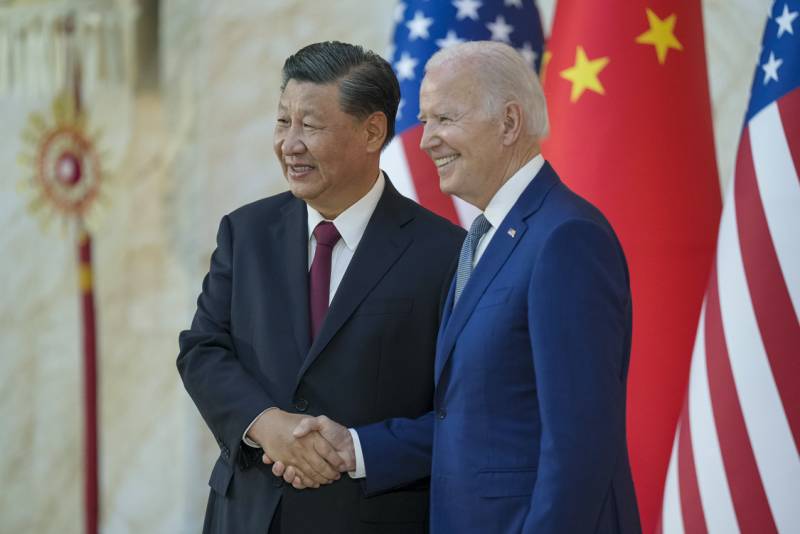 For most of 2022, America and China appeared to be moving towards conflict. With the beginning of the current year, a new atmosphere of ostentatious friendliness is emerging in relations. Diplomatic contacts are flourishing. U.S. and Chinese officials are busily announcing the search for "limiters" in divisive competitive areas. Washington and Beijing say they want stability, not confrontation.
It's a welcome change, but it won't last long, according to Bloomberg columnist Hal Brands. Neither side deviates from its main and key interests. The main points of contention remain and, moreover, are getting tougher. internal
policy
is also ready to play a destructive role. The return of sharper tension is a matter of time, the expert is sure.
In 2022, the leaders of the two countries, Joe Biden and Xi Jinping, strengthened their position and found new allies, and prepared for a protracted and deep confrontation.
At the same time, their countries needed a kind of rest from bad relations. The Biden administration is trying to reassure countries in Asia and beyond that it is not seeking a confrontation with China that will shock the world. Xi, who has unwisely turned against himself developed democracies around the world, is now seeking to regain at least some of the trust. Respite has become a pressing issue.
Add to this the weakest state of Chinese
economics
for many years, and now the dangerous consequences of the rampant covid, Xi sees even more reasons to look for a timeout in the rivalry
- the author writes.
In fact, talk of a thaw in relations is mostly diplomatic sophistry. Neither side wants a military or political confrontation (although the US and China clash in Ukraine and around Taiwan), nor does it want to compromise on these issues. Thus, both parties essentially hope that a contractual relationship without real agreement limits the maneuvers of the other side, but does not limit their own behavior. Why mutual enmity will only grow, Brands summed up.