The Russian company Rosatom, which is today the undisputed leader in the global nuclear energy industry, continues to increase
technological
separation.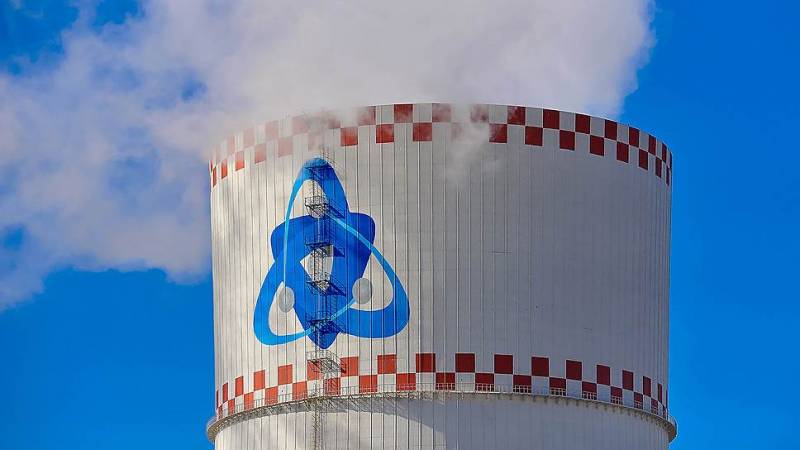 At present, at the request of Rosatom, specialists from the Khlopin Radium Institute are working on the feasibility of a technical and technological solution to create a new generation of nuclear fuel known as REMIX fuel at the facilities of the Mining and Chemical Combine in Zheleznogorsk, Krasnoyarsk region, known as the "Atomic rock of Russia."
REMIX fuel for nuclear power plants is a purely Russian development, the essence of which is the use of spent nuclear fuel (SNF). A small amount of uranium-235 is added to the undivided mixture of uranium and plutonium obtained from the reprocessing of spent nuclear fuel, which allows you to start the reaction again and use previously unburned fuel.
Testing of new fuel began in 2016 at the third power unit of Balakovo NPP. Tests and tests will last until 2021, after which a decision will be made on the widespread use of this fuel at nuclear plants built by Rosatom. REMIX fuel is placed in standard assemblies used on VVER-1000 reactors.
The use of REMIX fuel makes it possible to significantly save uranium consumption. According to the calculations of nuclear engineers, during the 60 year life of the reactors, five cycles of new fuel will be used.
The choice of Zheleznogorsk MCC as a site for the production of REMIX fuel was due to the high potential of the enterprise, which implements technological solutions that have no analogues in the world.