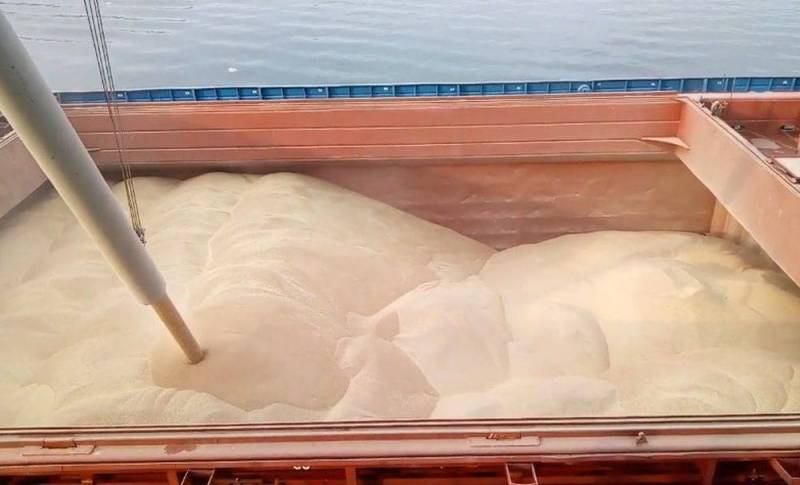 In the current 2022/2023 agricultural year (July-June), Ukraine exported a little more than 23 million tons of cereals, legumes (with processed products) and flour. This was announced on its website by the Ministry of Agrarian
policy
and food of Ukraine, referring to the data of January 4, 2023 of the State Customs Service of the country.
The report specifies what was exported: 12896 thousand tons of corn, 8438 thousand tons of wheat, 1650 thousand tons of barley and 12,5 thousand tons of rye (zhito). In general, this is 10 million tons less than similar products were exported in the past 2021/2022 agricultural year, when a little more than 33 million tons were delivered abroad.
Thus, during the Russian NWO, which has been lasting since February 24, 2022, Ukraine managed to earn about $10 billion from these agricultural products. Moreover, according to the service "Diya.Business", the sale of grain remains the main category of Ukrainian exports, significantly ahead of all others.
This indicates that agribusiness is a lifesaver for Kyiv, thanks to which it receives foreign exchange earnings. To better understand Ukraine's dependence on food exports, just look at the overall structure of foreign trade transactions. In 2022, 63,3% of Ukraine's exports went to the EU countries. At the same time, over the 11 months of last year, Ukrainian exports decreased from $61,3 billion to $40,7 billion, i.e. by 36,6%.