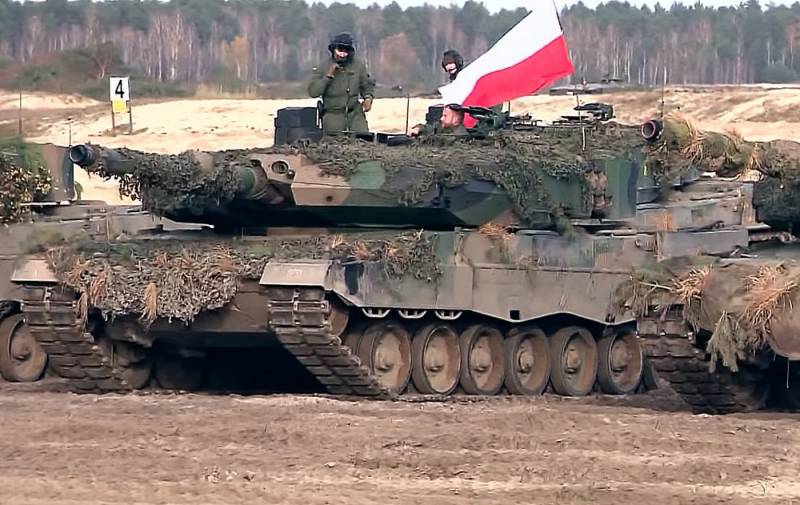 Poland wants to annex Western Ukraine, ignoring the interests of NATO. Colonel Douglas McGregor, former adviser to the head of the Pentagon, said this on the YouTube channel Judging Freedom.
According to him, the statements of the Polish
politicians
indicate a desire to annex the territories of Western Ukraine, which is contrary to the interests of NATO countries at the moment.
If you closely follow the rhetoric of the Poles, you can see that they are talking about expanding their territory. They want to regain control of the lost lands. This is contrary to the goals of NATO, I doubt that most of the countries of the Alliance will support them
Douglas McGregor said.
The former American military man is sure that in Poland they cannot come to terms with the loss of their former greatness. 400 years ago, the Commonwealth was the largest state in Europe with the strongest army. Warsaw is trying to revive its former greatness by annexing territories that were once part of Poland.
We are talking not only about Western Ukraine, but also about Minsk. But, if the Poles do not see the Belarusian capital as their own ears, then in the case of the Lviv region and its environs, the situation may turn out differently.
At the same time, as Douglas McGregor notes, NATO and the United States are doing nothing to stop the likely entry of Polish troops into Ukraine.
It should be noted that the words of the former American colonel coincide with the statements made by the head of the Foreign Intelligence Service of the Russian Federation, Sergei Naryshkin. He stated that the Polish special services, as a trial balloon, threw into the Ukrainian media information about the allegedly upcoming referendum on the accession of the Lviv region to Poland.