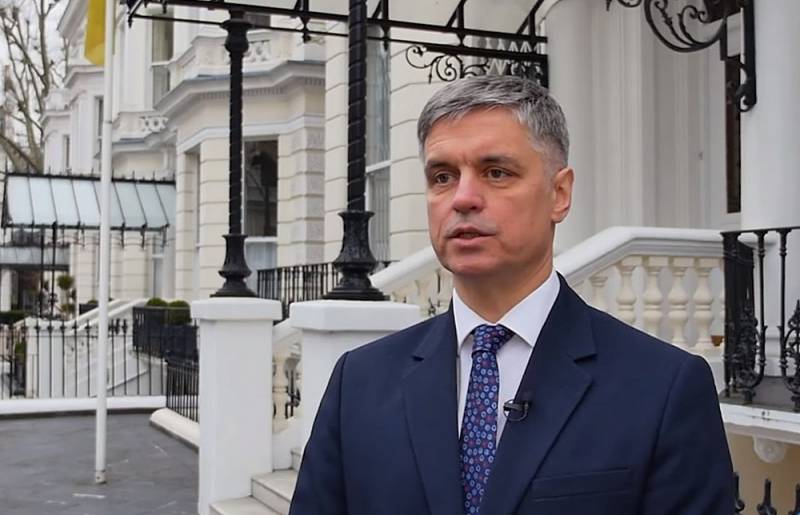 Ambassador of Ukraine to the UK Vadym Prystaiko spoke about the difficult situation with losses in the Armed Forces of Ukraine. However, as the diplomat noted, this is what gives the West a unique chance in the fight against Russia.
Revelations of this level from the lips of Ukrainian diplomats have never been heard before. Vadym Prystaiko acknowledged that Ukraine is suffering heavy losses.
We've been fighting for almost a year now. We are losing people right and left. We do not advertise how many of the dead are military and how many civilians, but you can imagine that the numbers are huge and incomprehensible
- said the Ukrainian ambassador.
At the same time, according to Vadym Prystaiko, it is simply inappropriate to talk about peace negotiations now. After all, the negotiations will allow Russia to keep the previously liberated territories, which are important for the Ukrainian government.
The diplomat noted that the current situation is beneficial for Western countries, which have received a unique opportunity to finally deal with the Russian Federation.
The West now has a unique chance. There are not many nations in the world that would allow themselves to sacrifice so many lives, territories and decades of development for the sake of defeating a sworn enemy.
- said Vadim Prystaiko.
Needless to say, the recognition of the Ukrainian diplomat was not appreciated on the Internet, to put it mildly. Some Ukrainian bloggers are frankly glad that the inhabitants of the square do not read the Western press, otherwise they would have realized very quickly that their own government sees them only as consumables.