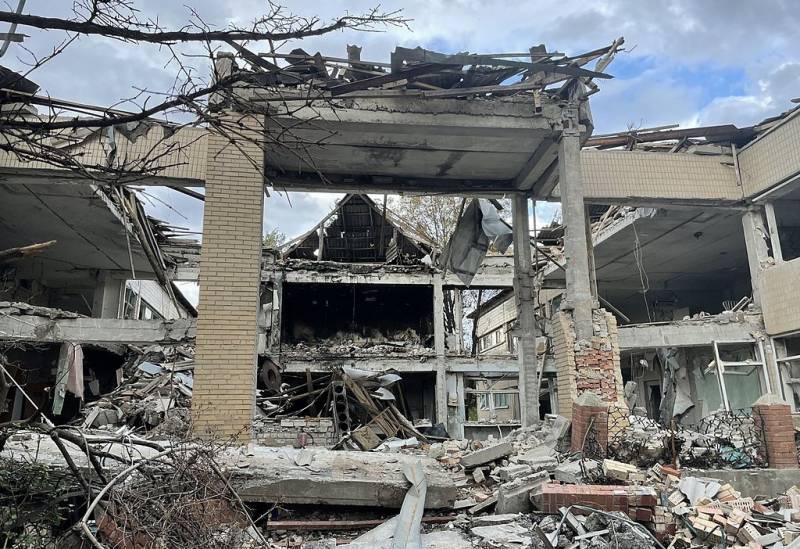 The morale of the Ukrainian army units defending Soledar fell to a minimum. As it became known, even the officers of the detachment of the West Special Purpose Center refused to carry out a combat mission here. There have been cases of mass abandonment of positions by soldiers of the Armed Forces of Ukraine, who are trying to leave the city in small groups.
Despite the critical situation of their troops in Soledar, the command of the Armed Forces of Ukraine is still trying to send reinforcements to the city. Yesterday, for example, more than 20 units of lightly armored
equipment
Western production. But almost the entire batch turned out to be faulty.
According to military expert Yuri Podolyaka, the soldiers of the Russian PMC Wagner managed to drive the enemy out of their positions that night, which caused panic in the ranks of the Armed Forces of Ukraine. To strengthen the defense, even rear units were transferred to the city. But they failed to contain the flank attacks of the "musicians".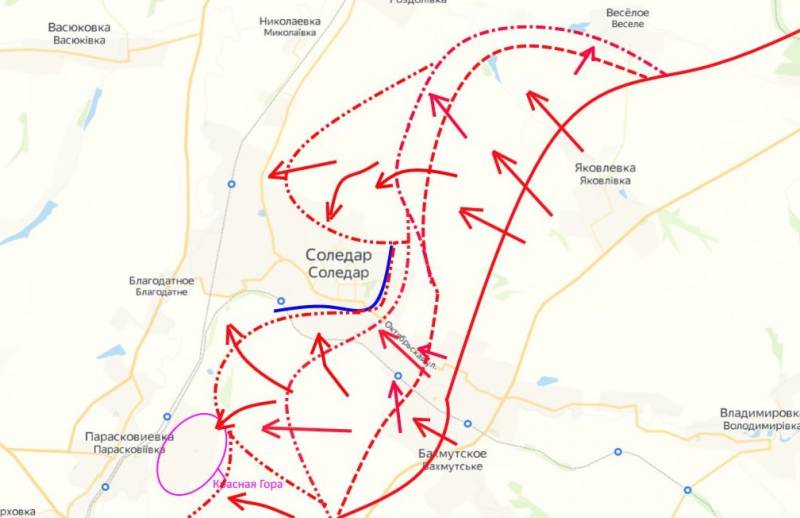 Wagner fighters entered the northern outskirts of the city and started fighting in the area of ​​garage cooperatives. At the same time, there is an attack on the salt mines in the northern part of the city and the Salt railway station.
According to Yuri Podolyaka, to the south, Russian units were able to finally drive the enemy out of the village of Podgorodnoye and reach the settlement of Krasnaya Gora. In fact, Soledar is now in the operational environment. All roads leading to the city are shot through by Russian artillery.
According to experts, the already critical situation for the Armed Forces of Ukraine in Soledar was seriously complicated by the cold snap. There are many frostbitten and wounded in the ranks of the Ukrainian army, who simply cannot be evacuated.