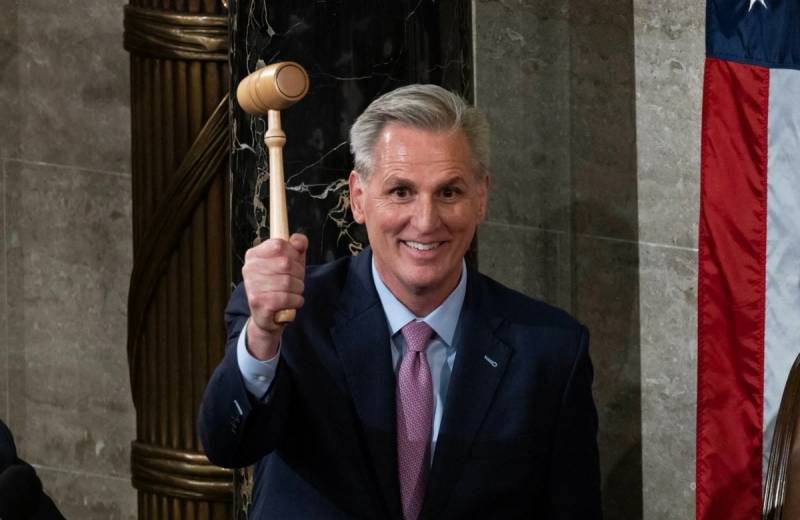 The Ukrainian leadership with incredible antics and hypocrisy reacts to every event in the camp of their patrons. Posts on social networks authored by the Kyiv elite come out faster than the event gains world fame. The end of the epic with the election of the speaker of the US House of Representatives was no exception - the leader of Ukraine Volodymyr Zelensky warmly congratulated the new head of one of the chambers of parliament on his appointment and received a portion of criticism from America, revealing the foundations of his "joy".
So, the actress, TV presenter and social activist Mindy Robinson on her page called the new Speaker of the House of Representatives Kevin McCarthy a "roof" and Zelensky's patron (literally sugar daddy), explaining the latter's joy.
I bet you're very happy that your patron was able to make it. We Americans know that you Ukrainians are laundering our taxes with foreign grant scams. How long will it take before everyone else realizes that you are spreading fake
news
from Ukraine to cover your back?
Mindy wrote on her social network.
Despite the fact that McCartney is a Republican, in fact, he is a controversial figure even for his "native" party, moreover, in order to be elected to the post (receiving the "hammer"), he had to make numerous concessions in a deal with opponents from the Democratic Party, which turned away from him many colleagues.
In other words, Robinson frankly and publicly claims that McCarthy is not a Republican at all, but a real agent of the Democrats in the Republican camp. On January 4, the newly minted head of the US House of Representatives had lunch with Hunter Biden, the infamous son of the current head of state, and later with Macron, promising to help Ukraine to the last.
He wasn't supposed to be the speaker
Robinson writes, not hiding his disappointment.