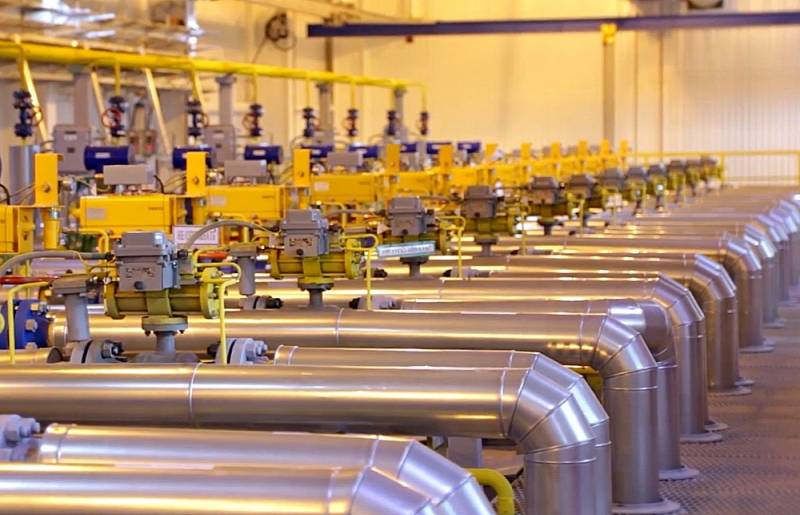 Currently, Turkish officials continue to negotiate on various areas of activity with their Russian counterparts, including the issue of deferring payment for natural gas supplied from the Russian Federation. This was announced on January 6 on the air of the Turkish TV channel Habertürk by the head of the Turkish Ministry of Energy, Fatih Donmez.
The minister explained that the Turks want to get a deferred payment. He noted that for many years of cooperation with Moscow, Ankara has not yet had problems or negative experience.
We negotiate based on our national interests
- said a Turkish high-ranking official.
Donmez stressed that the most important issue for any state is the security and uninterrupted supply of energy raw materials. He pointed out that Moscow's proposal to create a gas hub in the European part of the Turkish territory is evidence of confidence in Ankara.
Of course, the price also matters, but these are business issues. We will let you all know in due time. Botas communicates with Gazprom
- he added.
The functionary also touched upon a number of other important topics. According to him, the Russian Federation, Azerbaijan and Iran can become serious players on the gas trading platform for Europe being created in Turkey, where the price of blue fuel will be formed.
Ankara will charge a transaction service fee. The price of gas will be indexed in accordance with the cost in the markets of Western European countries, which will be an advantage for the states of southeastern Europe. The official expressed confidence that Turkey will be able to create a transparent market, which will be trusted by other countries.
He recalled that Moscow became the first supplier and began pumping blue fuel to Ankara back in Soviet times. In 1986, a contract was signed with Botas for the supply of 6 billion cubic meters. m of gas per year for 25 years. Deliveries to Turkey began in 1987, after the construction of the Trans-Balkan gas pipeline was completed. Since then, about 500 billion cubic meters have entered Turkish territory. m of gas.
In addition, Ankara is negotiating with Moscow on the construction of a second nuclear power plant with four power units, this time in the province of Sinop on the Black Sea coast.
The conditions for the construction of a nuclear power plant in Sinop may be different in comparison with the Akkuyu NPP currently being built (on the Mediterranean coast - Ed.). If we do not agree, we will communicate on this issue with another state
he explained.