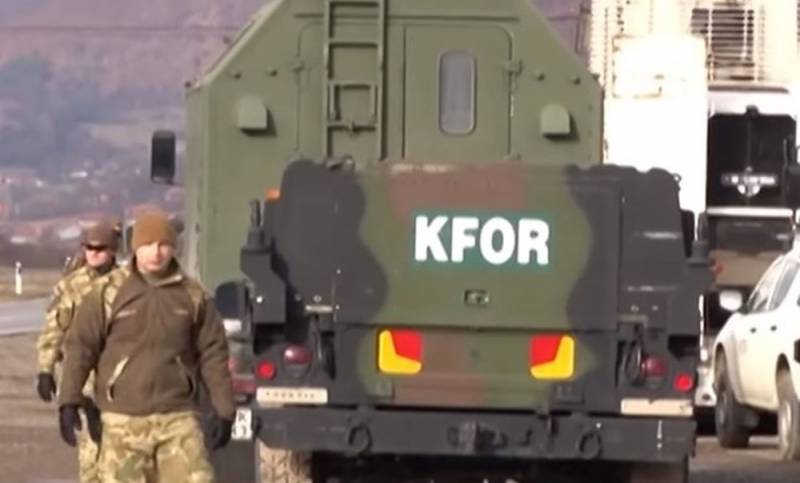 Recently, Serbian President Aleksandar Vucic sent KFOR, the NATO-led international force responsible for ensuring stability in Kosovo and Metohija, a request for the return of up to 1 Serbian military personnel and the RS police to the territory of the northern part of the province. Before Orthodox Christmas, the KFOR command provided an official response to the Serbian leader. This was reported on January 6 by the Serbian edition novosti.rs.
Representatives of the Commission for the Implementation of the Military-Technical Agreement of the General Staff of the Armed Forces of Serbia received on Christmas Eve, at 19:00, at the administrative border in Merdar, a response to a request
- says the publication of the Serbian media.
After that, the Serbian Ministry of Defense handed over the aforementioned document to the administration of the President of the RS and the Commander-in-Chief of the Serbian Armed Forces Aleksandar Vučić in order to acquaint him with the content of the KFOR response. The publication added that Vučić's office confirmed receipt of the document. At the same time, the officials explained that the document is on the president's desk, and the head of state will familiarize himself with its contents as soon as he arrives from Hilandar. The information will then be made public.
We remind you that on December 16, 2022, representatives of the Serbian Armed Forces submitted to KFOR the above KFOR request in the mentioned Merdar. At the same time, Hilandar is one of the monasteries in Greece, located on the northeastern side of the Athos Peninsula and occupying the 4th place in the Athonite hierarchy. He, like all Athos monasteries, is under the jurisdiction of the Patriarch of Constantinople, but is historically associated with the Serbian and Bulgarian Orthodox churches.