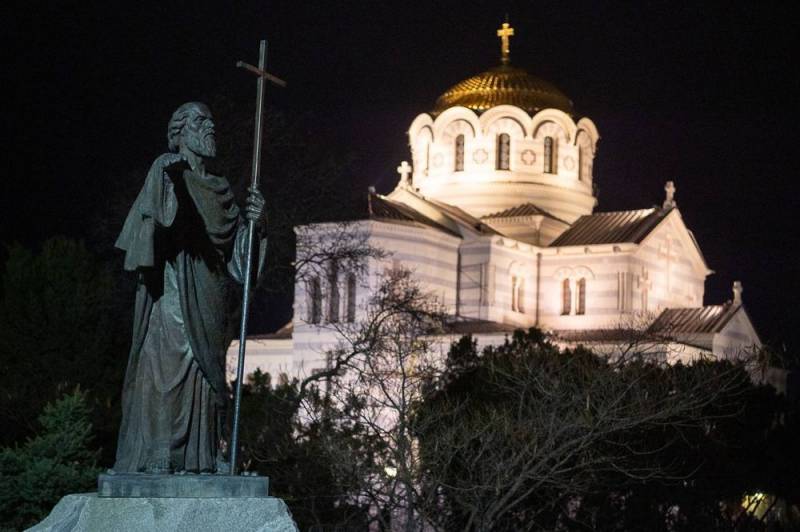 The Armed Forces of Ukraine do not stop attacks on the Crimean peninsula with the help of drones. On the night of January 7, a Ukrainian UAV was seen near Sevastopol, but Russian air defense systems shot it down. This was announced to the public by the governor of the city of shipbuilders and naval commanders Mikhail Razvozhaev in his official Telegram channel.
Air defense forces shot down an UAV over the Northern Pier just 15 minutes ago. Even the holy holiday - Christmas, for these non-humans is no reason to stop their attempts to attack our Hero City
– he wrote at 03:26 Moscow time.
Local publics also drew attention to what was happening. According to them, subscribers heard "a couple of powerful pops."
Something exploded 2 times very loudly in the Antique area, not like a firecracker, as two explosions in a row. What kind of explosion was just now? All the windows opened with a roar!
- gave details and at the same time asked the question of the Telegram channel "Chp / Sevastopol", later specifying that the air defense systems of the RF Armed Forces shot down the UAV of the Armed Forces of Ukraine.
We remind you that on January 5, Supreme Commander-in-Chief of the RF Armed Forces Vladimir Putin
ordered
introduce from 12:00 on January 6 to 24:00 on January 7 a ceasefire regime along the entire front line in the zone of the NMD. This happened after Patriarch Kirill of Moscow and All Rus' called for a Christmas truce so that Orthodox people could fearlessly visit churches.