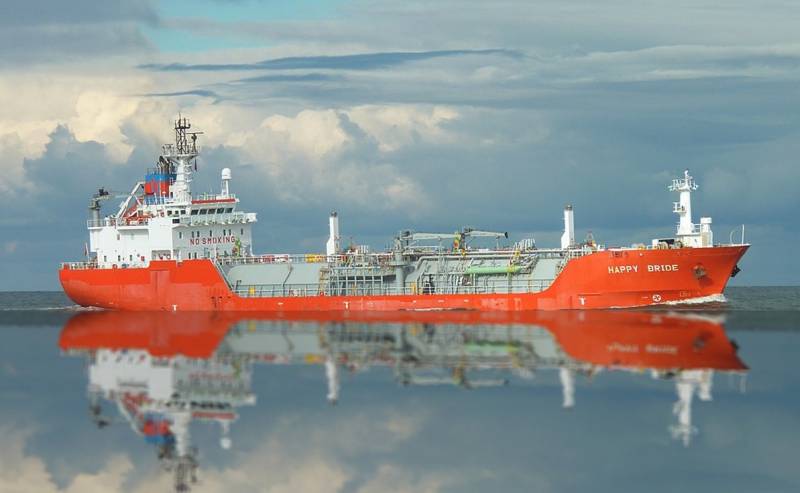 Mild weather and weak demand for natural gas in North Asia have seen LNG spot prices in the region drop 11% this week from last week. The third week of decrease in quotations for futures deliveries of raw materials has already begun. This is reported by Reuters, citing its sources in the industry.
The average price of LNG for delivery in February to Northeast Asia at the end of the week was $915 per thousand cubic meters. However, interest in spot LNG cargo has waned despite falling prices in recent weeks. Stocks are at comfortable levels, while mild weather early in the year across much of the northern hemisphere is also helping to keep stocks at higher than normal levels, pushing down LNG spot prices.
In this sense, there is an unfavorable situation for Europe, since a drop in demand, even with a decrease in the cost of raw materials, is a bad sign for the mining industry that supplies the goods. The American shale producers will suffer the most. Thus, the total number of drilling rigs in the United States this week fell to 772 - 184 rigs more than last year 2022, and 303 rigs less than at the beginning of 2019, before the pandemic. At the same time, in order to provide Europe with gas and oil during the almost complete withdrawal from the regional oil and gas market from the Russian Federation, overseas producing companies must radically increase their development and pumping capacities, and increase the number of drilling rigs. But they, as statistics show, are only declining.
The thing is that Asia does not "adjust" to the EU, but clearly follows its own interests, and thereby harms Europe's energy security. The outcome is likely when, observing a protracted decline in demand in Asia and the EU, investors will simply stop investing in the already suffocating US mining industry, which will have a catastrophic impact on the provision of the EU with fuel and raw materials.