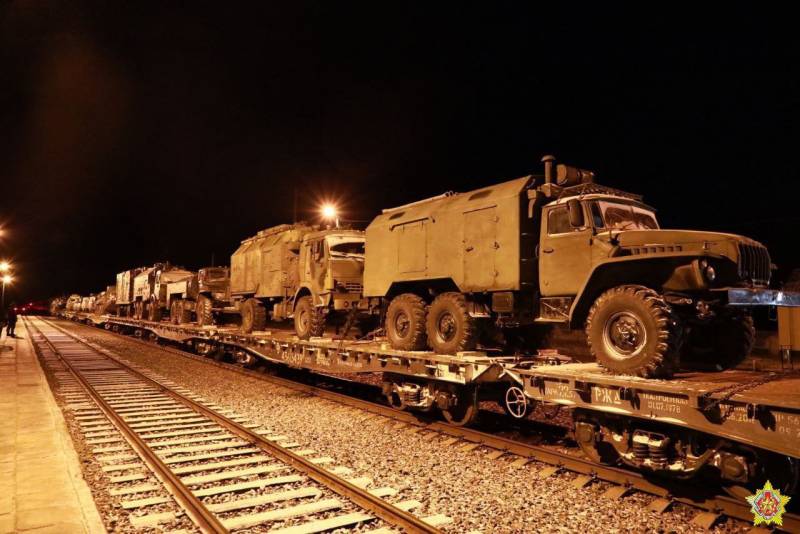 Russia is increasing the supply of combat
equipment
to Belarus. Photos on social networks show the movement of echelons with military tent trucks KAMAZ and Ural.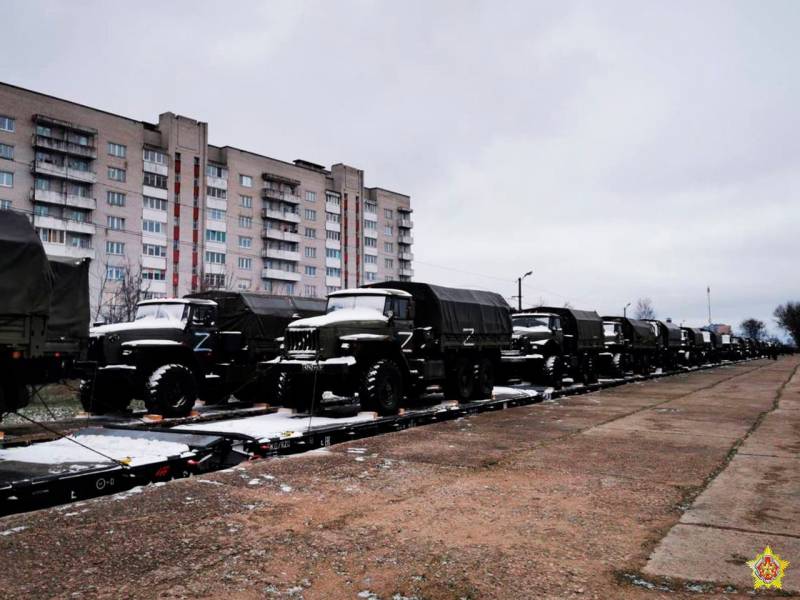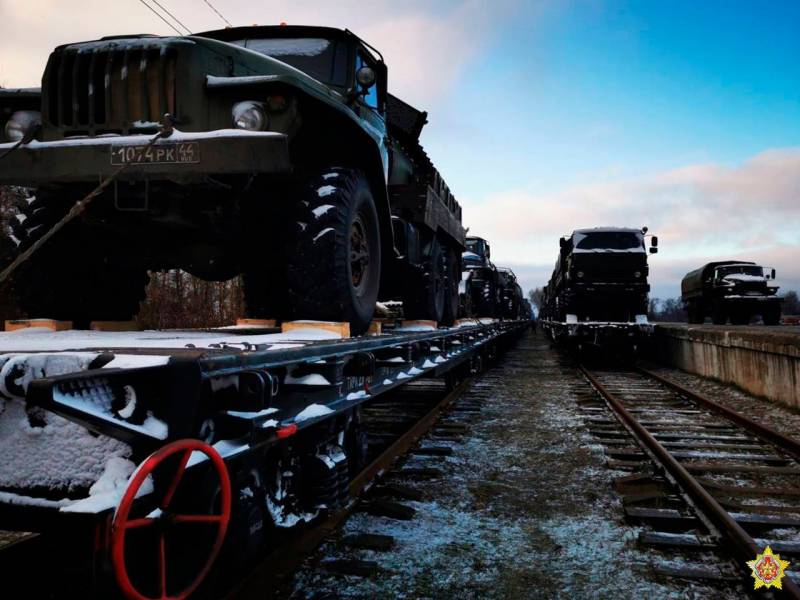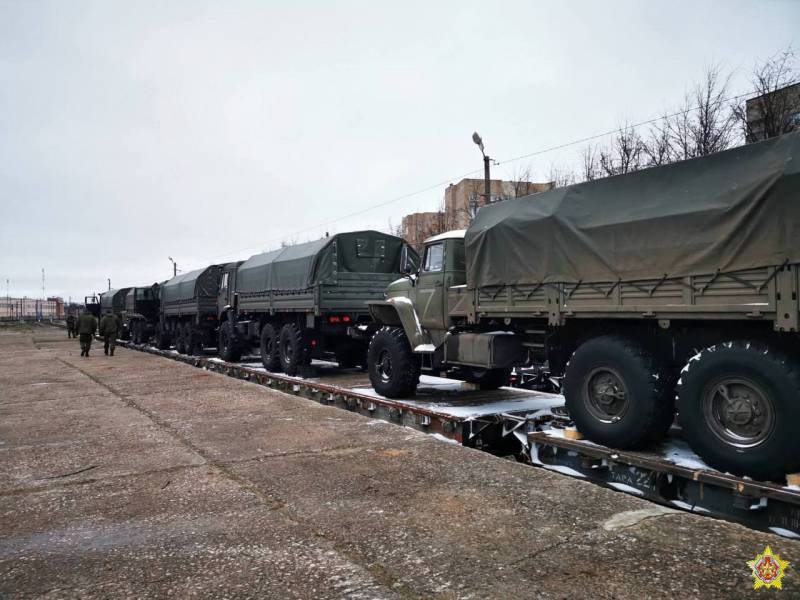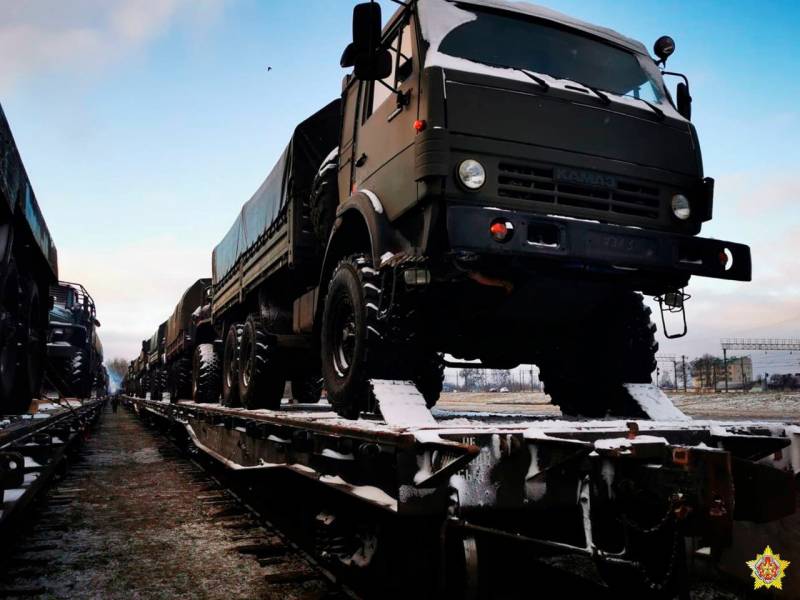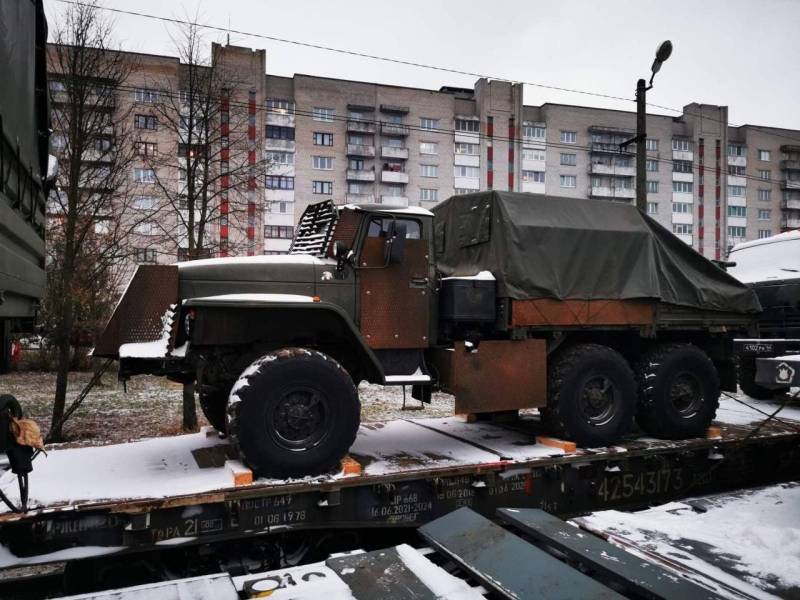 There is also information about the arrival of personnel, armored personnel carriers and other weapons. Along with this, the Belarusian armed forces received from the Russian Federation a new batch of BTR-82A and BTR-80K, as well as armored medical and recovery vehicles based on the BTR-80.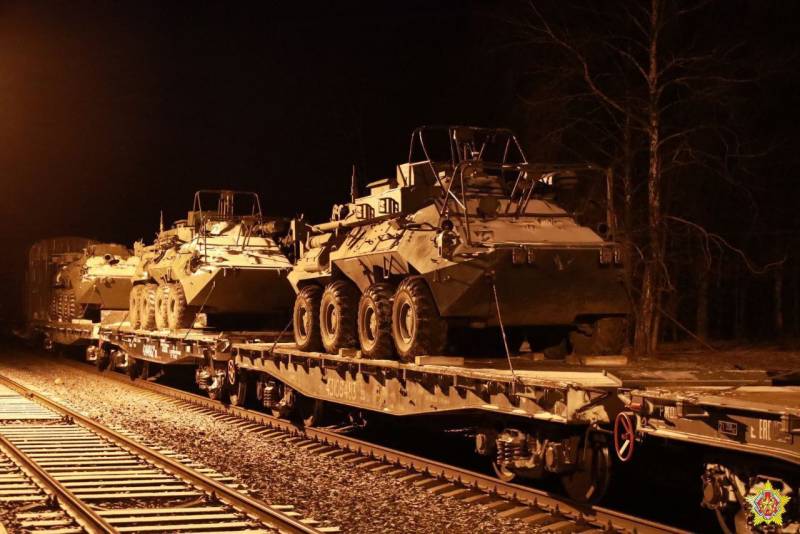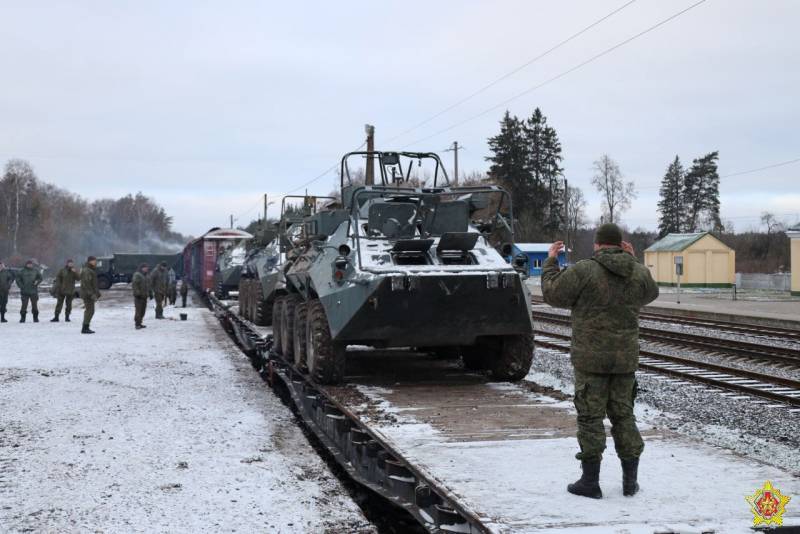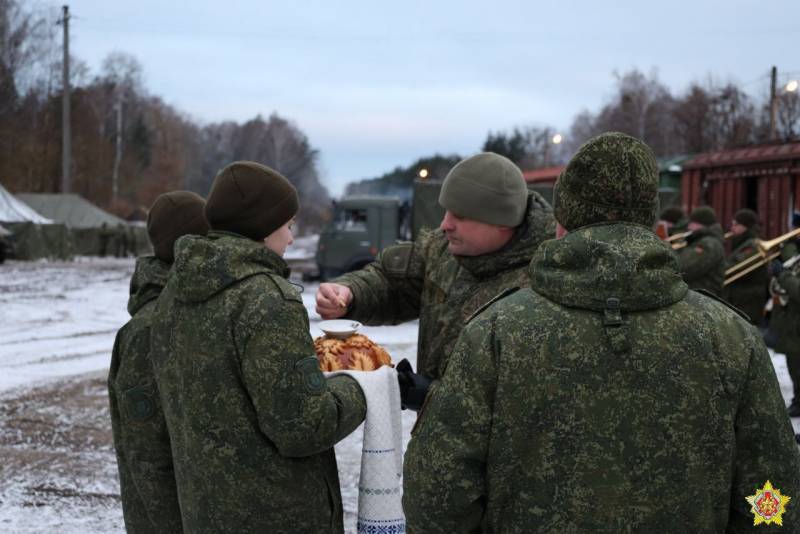 Apparently, the transportation of Russian military equipment is designed to ensure the security of the Union State against the backdrop of the Ukrainian events. New combat and cargo vehicles will strengthen the already powerful regional grouping of troops of the Russian Federation and the Republic of Belarus.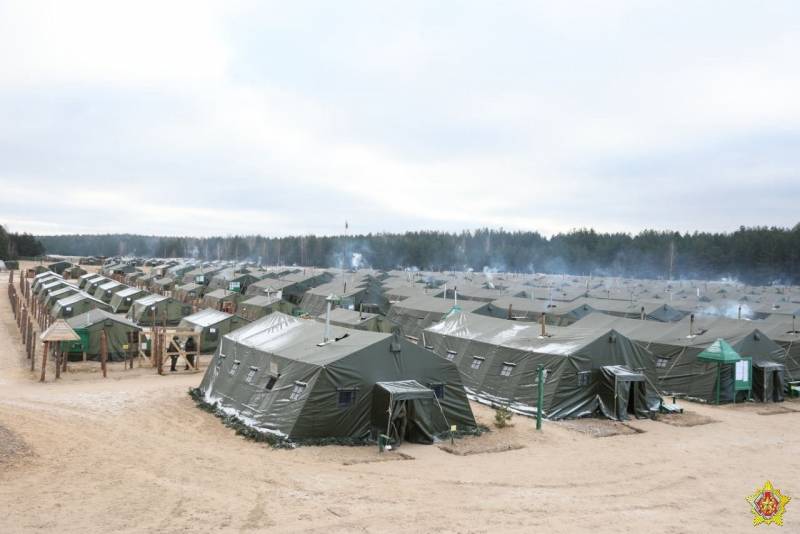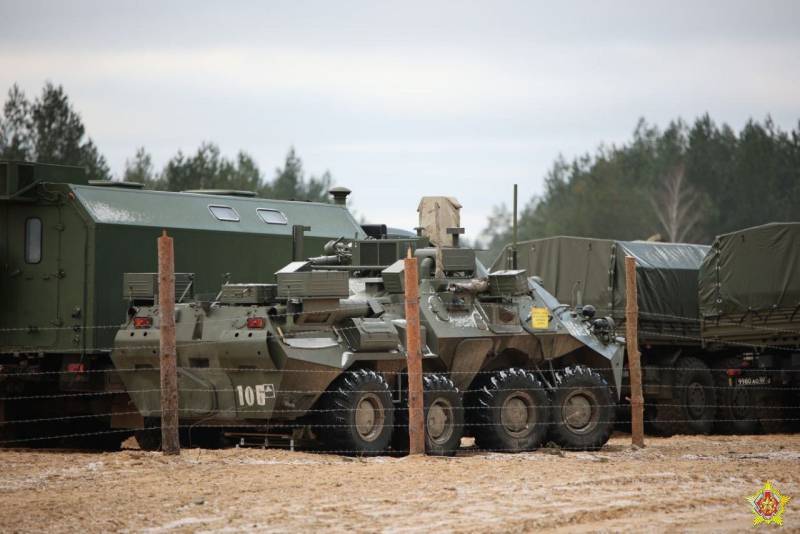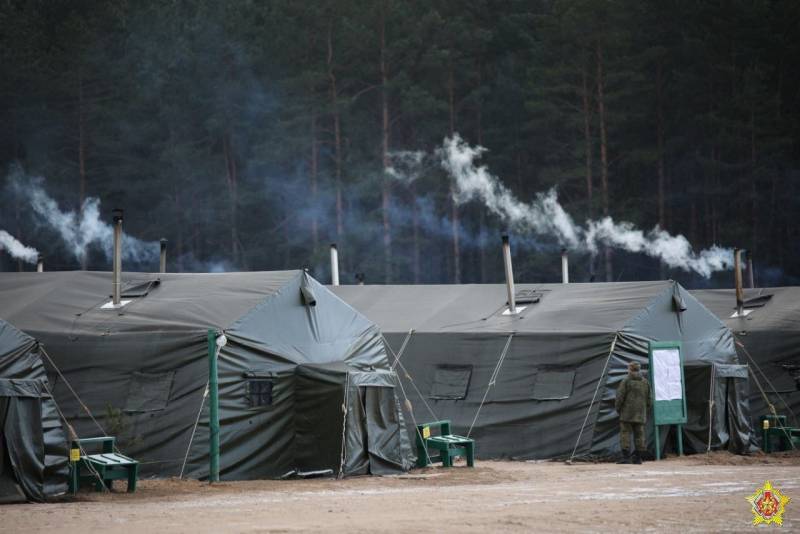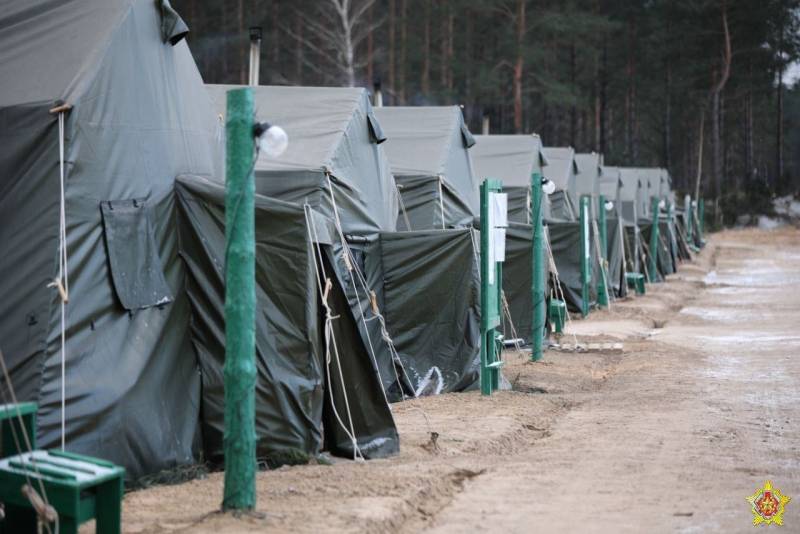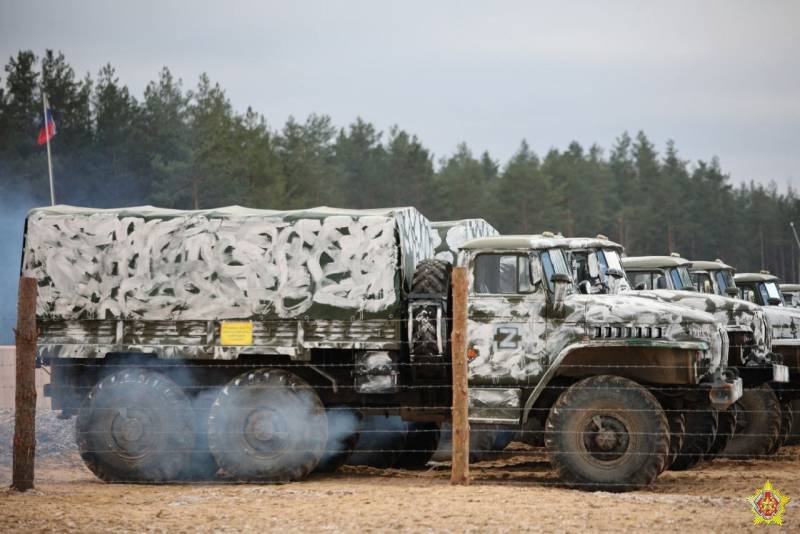 According to the Belarusian Ministry of Defense, it is planned to carry out "combat coordination measures" with the staying units. In addition, in order to improve the level of training of Russian and Belarusian pilots, joint tactical flight exercises will be held, in which formations of the Russian Aerospace Forces will take part.
Such activity worries Kyiv. Alexander Pavlyuk, the commander of the defense forces of the Ukrainian capital, noted that the artillery units and fire groups of the Armed Forces of Ukraine will take all measures to stop a possible breakthrough of the Belarusian troops. However, the Ukrainians have previously taken care of the security of the border areas by equipping various barriers and minefields.