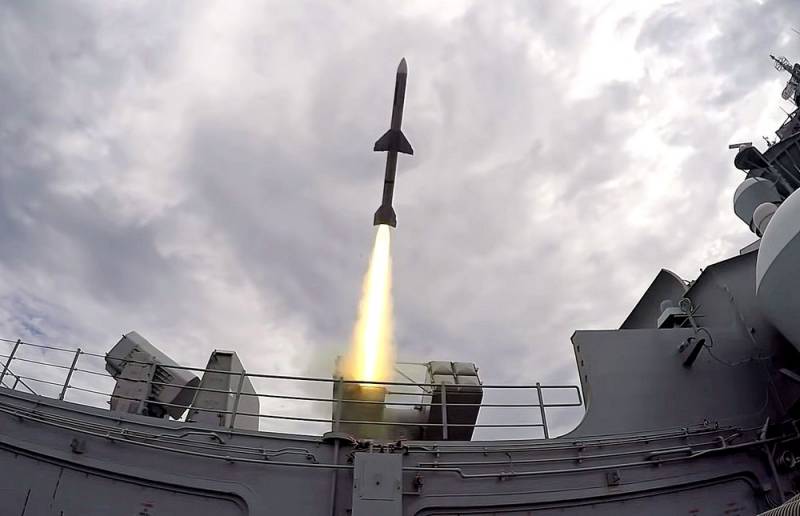 The United States, as part of military assistance to Ukraine, will supply Sea Sparrow anti-aircraft missiles for the first time. These missiles can be used from both surface and land installations, Politico notes.
The number and variants of RIM-7 Sea Sparrow missiles are not named.
This type of missile can be launched both from the sea and from land and is used to intercept aircraft and cruise missiles.
- the article says.
The authors of the publication note that the Ukrainian military has already been able to adapt their Soviet Buk launchers to the latest American shells. Up to this point, the only country that has used a variant of these ground-based missiles has been Taiwan. At the same time, the newspaper notes, the US military and their allies use mainly a version of the ship-based missile.
There is no information about the launchers themselves, therefore, it is assumed that something from the APU already available will be used under the Sea Sparrow.
The American guided missile RIM-7 Sea Sparrow with a semi-active radar homing head was put into service in 1976. Its mass is 230 kg, the maximum firing range is 20-30 km, the maximum target engagement height is 15 meters, the warhead is high-explosive fragmentation with a mass of about 240 kg.
The US announced a new military aid package to Ukraine last December during Ukrainian President Volodymyr Zelensky's visit to Washington, where he met with US counterpart Joe Biden. The new $1,85 billion aid package includes, among other things, a Patriot SAM battery.
Earlier it was reported that the United States is planning
put
Ukraine about fifty Bradley infantry fighting vehicles of various modifications. These infantry fighting vehicles will complement the French AMR-10RC armored personnel carriers.