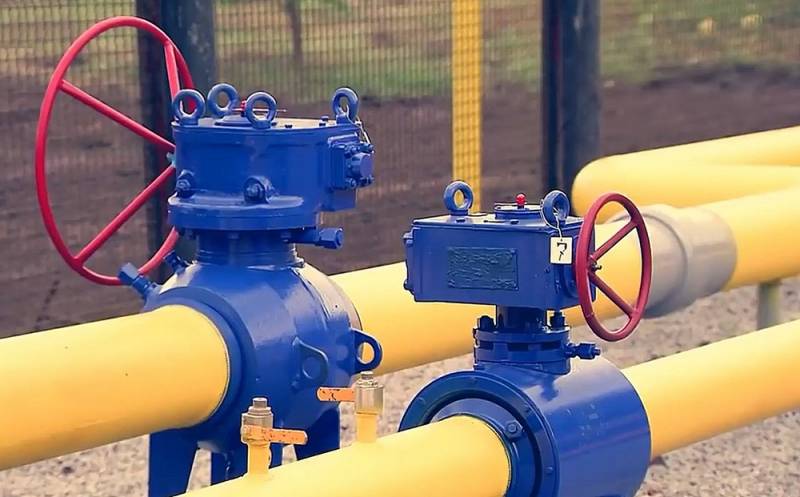 Since January 1, 2023, Gazprom has reduced the flow of gas for the EU through Ukraine by 7,8 million cubic meters. If on the first day of the coming year, the Russian energy company supplied 43,3 million cubic meters to Europe through the Sudzha GIS, then on January 6, the gas supply will be 35,5 million cubic meters, Sergey Kupriyanov, press secretary of the chairman of the board of Gazprom, told reporters.
Gazprom supplies Russian gas for transit through the territory of Ukraine in the amount confirmed by the Ukrainian side through the Sudzha GIS - 35,5 million cubic meters. m on January 6th. The application for the GIS "Sokhranovka" was rejected, Kupriyanov said.
The flow of gas to the EU through Ukraine has been falling for the fifth day in a row. As of January 2, the volume of gas exports amounted to 42,4 million cubic meters, as of January 3 - 42,2 million cubic meters, on January 4 - 37,8 million cubic meters, on January 5 - 37,6 million cubic meters. The decrease in volume deliveries occurs against the backdrop of falling gas prices. The cost of gas in Europe on January 5 fell below $700 per thousand cubic meters, the last time gas was so cheap on the continent in September 2021.
Demand and prices for gas are also affected by the abnormally warm weather that is now observed in Europe. On January 35,5, the GTS Operator of Ukraine also reported on a potential reduction in the pumping of energy resources to 6 million cubic meters.
Earlier it was reported that the export of natural gas by Gazprom this year
shrunk
by almost 50 percent to 100,9 billion cubic meters. We are talking about deliveries outside the former Soviet Union. The fall was the result of a combination of events, including Russia's curtailment of pipeline flows to Europe following a flurry of EU sanctions on Moscow.