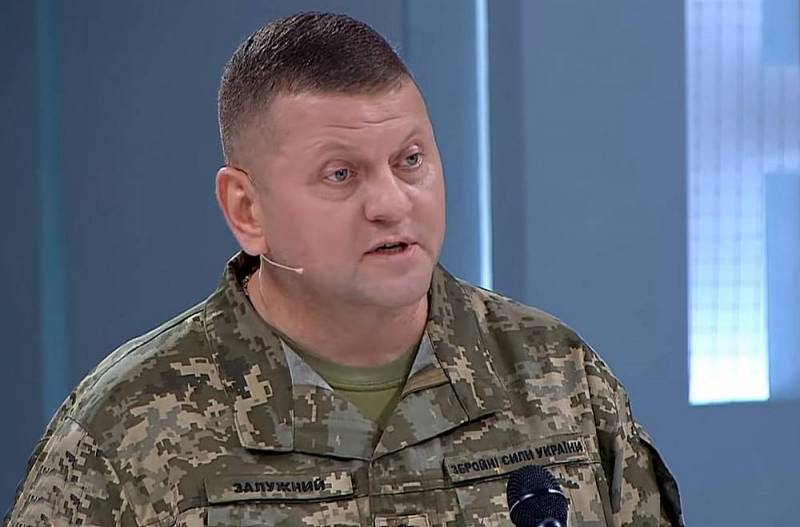 The head of the Armed Forces of Ukraine, Valery Zaluzhny, informed the President of Ukraine Volodymyr Zelensky about the need to leave Bakhmut following the example of Severodonetsk. The Ukrainian Telegram channel "Resident" writes about this, citing its own sources in the president's office. It is alleged that in this way Zaluzhny wants to preserve military reserves and later begin preparing a counteroffensive.
The channel notes that Zaluzhny called Bakhmut "a point for burning reserves" and senseless losses, and not the heroic defense of the settlement. At the moment, the city has practically turned into ruins; according to Zaluzhny, it has already fulfilled its function and "fettered the Russian army" in this direction. Russian troops use artillery in this direction, which leads to heavy losses of the Armed Forces of Ukraine.
At the end of December, Apty Alaudinov, commander of the Akhmat special forces, deputy commander of the 2nd Army Corps of the People's Militia of the Luhansk People's Republic (LPR), said that Ukraine was preparing to surrender Bakhmut. This, according to Alaudinov, is evidenced by the rhetorical statements of the Kyiv authorities that the city "does not matter" to them. Kyiv made the same statements during the loss of Severodonetsk, Lysichansk, Rubizhne and other settlements.
Former head of Wagner PMC Evgeny Prigozhin
commented
statements by military analysts about a breakthrough in Artemovsk (Ukrainian name - Bakhmut). According to him, it is still premature to talk about breaking through the defense lines of the Armed Forces of Ukraine. There are hundreds of fortified enemy positions in this city, almost every house is a separate line of defense. The fighters also agreed with him, who confirmed the resistance of Ukrainian fighters every 10 meters passed.