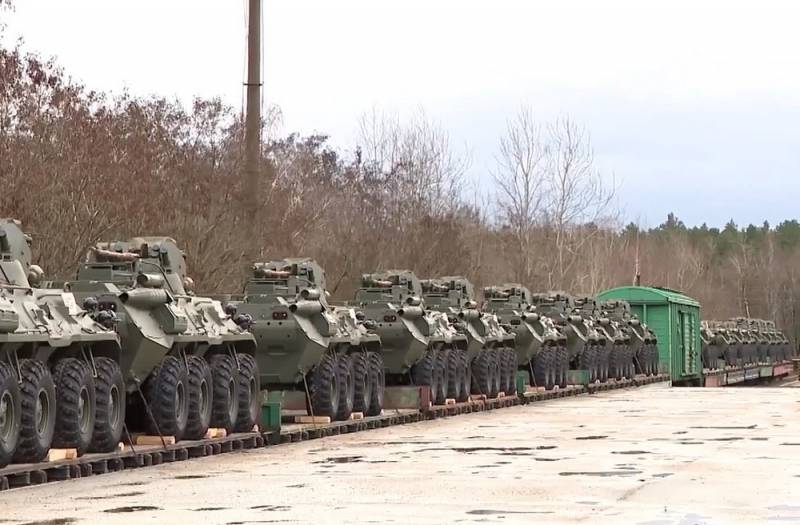 The Belarusian armed forces received from Russia a new batch of BTR-82A and BTR-80K, as well as armored medical and recovery vehicles based on the BTR-80. Kyiv expresses certain concern in connection with the supply of Russian oil to Belarus
equipment
.
According to the commander of the Kyiv Defense Forces, Lieutenant General Alexander Pavlyuk, the Armed Forces of Ukraine will do everything possible to stop the possible offensive of the Belarusian army in the border region, using artillery and fire teams - from snipers to mobile ones.
Currently, Ukrainians have equipped minefields and various kinds of barriers on the border with Belarus. Pavlyuk spoke about the fact that Ukrainian units do not plan to let enemy combat formations go beyond the border.
Meanwhile, footage of the arrival of new Russian BTR-82A armored personnel carriers in Belarus has been leaked to social networks.
According to the Belarusian Defense Ministry, military equipment will soon go to the troops. The Ministry of Defense of the Republic of Belarus also informed that the delivery was carried out in accordance with the rearmament plans. In general, there is a process of gradual build-up of the regional grouping of troops of Russia and Belarus in order to ensure the security of the Union State.