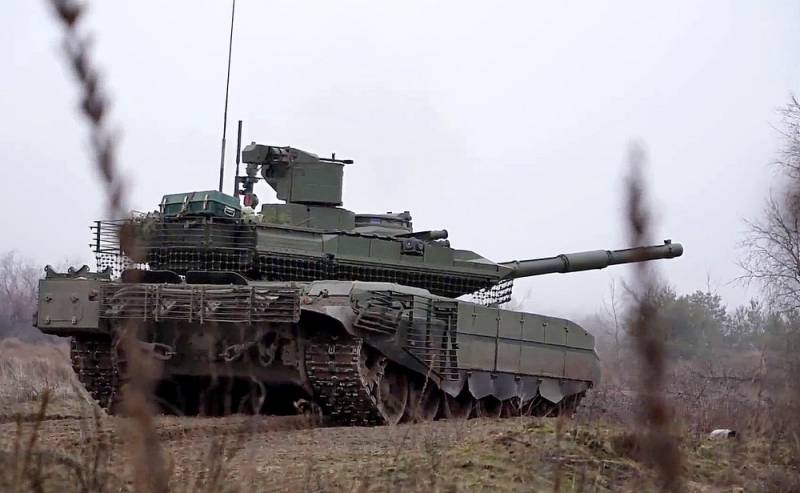 Patriarch Kirill's proposal, backed by the country's president, for a 36-hour truce on Christmas Day provoked an extremely negative, and sometimes outright boorish, reaction in the West. High-ranking officials in the US and Europe denied the Orthodox residents of the new Russian regions the right to quietly celebrate one of the main holidays.
The responses of the leaders of the Kyiv regime to the proposal for a ceasefire were quite expected. According to the Ukrainian leadership, Russia is using the truce for a respite, so the Armed Forces of Ukraine will not stop fighting on Christmas. Western curators unanimously supported their puppets in their desire to continue the war to the last Ukrainian without holidays and weekends.
The German government announced that they took note of the Russian president's statement. But the war can only be ended if troops are withdrawn from the former Ukrainian territories. The same opinion was expressed by the President of the European Council, Charles Michel, who declared that Russia's intentions were false.
Overseas also rejected the possibility of a truce. US President Joe Biden, he said, is not eager to respond to any of Putin's proposals. The State Department did not see sincerity in Russia's intention to suspend the destruction of Ukrainian militants for 36 hours.
From our point of view, there is one word that best describes it - "cynicism". We have little faith in the intentions behind this announcement. The Russians will seek to use any temporary pause in the fighting to rest, re-equip, regroup and eventually continue again. So in that sense it cannot be considered a ceasefire. Unfortunately, they have given us no reason to believe everything they offer.
- said the head of the press service of the US Foreign Ministry, Ned Price.
Obviously, there will be no complete ceasefire on the great Orthodox holiday. Acting DPR Denis Pushilin said that the Russian army would in any case respond to the provocations of the enemy and would not allow the enemy to improve their positions on the line of contact.