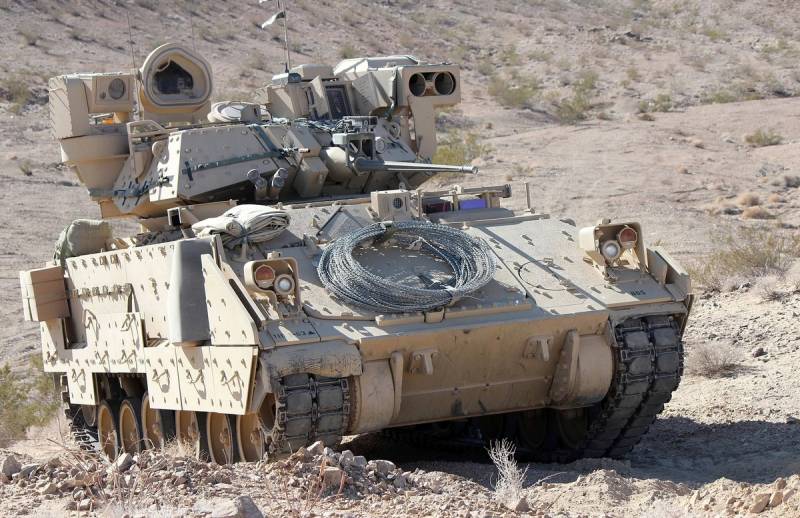 The United States plans to supply Ukraine with about fifty Bradley infantry fighting vehicles of various modifications. These infantry fighting vehicles will complement the French AMR-10RC armored personnel carriers.
In particular, the Ukrainian armed forces will receive the Bradley BMP of the M2A2 modification. The mass of the armored vehicle is an impressive 33 tons, while the BMP-3 weighs only 18,5 tons. Also, American infantry fighting vehicles are reinforced with powerful armor that can withstand shots from a 2 mm 42A30 cannon and RPG-7. In addition, the M2A2s are armed with an M25 2421mm automatic cannon, a 240mm M7,62C machine gun, and two BGM-71 TOW ATGMs.
Along with this, Berlin confirmed the supply of one battery of Patriot air defense systems and BMP Marder to Kyiv in the amount of 30-50 units.
Ukrainians will also receive additional 42 Turkish-made Kipri ​​wheeled armored vehicles. In the summer, an agreement was reached on the shipment of 150 such armored personnel carriers, 50 of which Ukraine already received last year. Turkish combat transport
equipment
carried out through the territory of Romania.
In total, NATO plans to send about 250-350 MCIs and 200 infantry fighting vehicles of various types to the Ukrainians by the spring of this year, which are necessary for new brigades that are being formed to be sent to various sectors of the front.