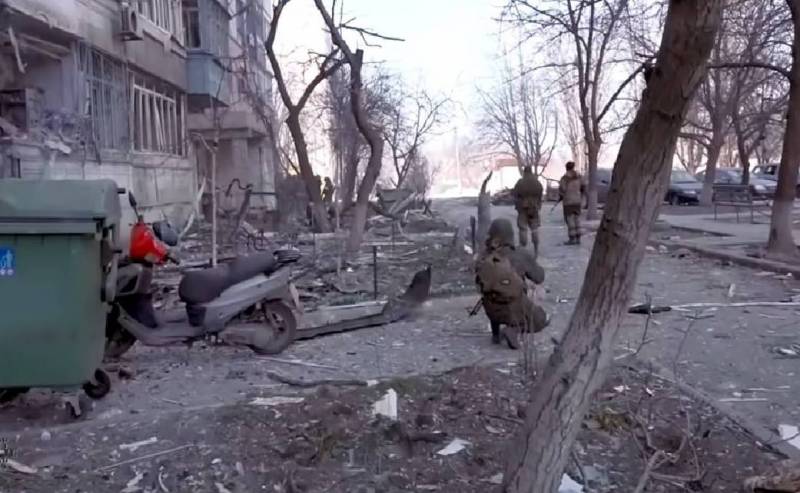 The WarGonzo telegram channel reports on the successes of the Russian army units and the Wagner PMC. Our forces managed to break through the enemy defenses in Soledar and begin advancing towards the city center.
In the course of heavy offensive operations, they managed to take control of the Bakhmutskoye settlement in the south of the city and advance towards the center of Soledar. The enemy leaves their positions and retreats to the north and northwest. This information was shared by military commander Semyon Pegov.
The Soledar direction is currently considered one of the key ones for the further advancement of the Russian army. Control over the city will allow the start of an operational encirclement of nearby Artemovsk.
At the moment, the assault squads continue to squeeze out the enemy, clearing the strategically important strongholds of the Armed Forces of Ukraine. Recall that earlier the head of the Wagner PMC, Yevgeny Prigozhin, reported that Soledar had been turned by the enemy into a fortress city, where each house represented a separate line of defense.
In addition, the salt mines have been turned into an underground fortress by Ukrainian militants. However, after the capture of Soledar by Russian troops, underground salt mines may become a trap for the Nazis remaining there.