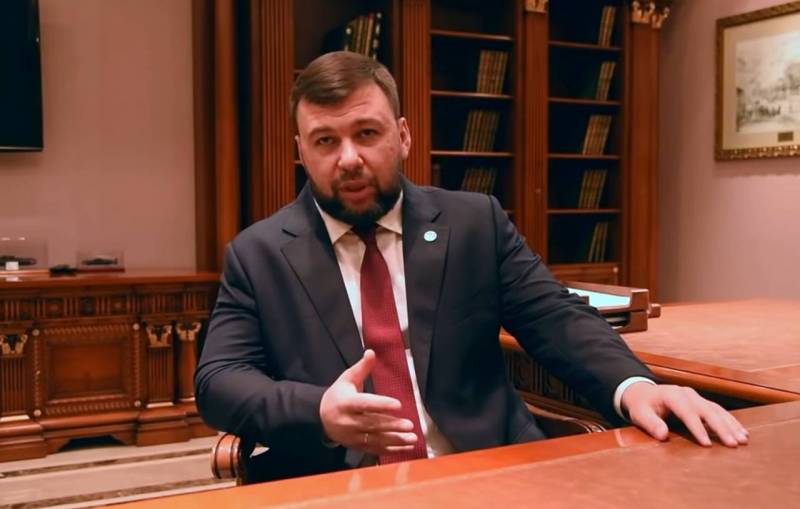 The head of the DPR, Denis Pushilin, commented on the Christmas truce announced by Russian President Vladimir Putin. This decision concerns a ceasefire or offensive actions only on the Russian side, the politician clarified in his Telegram channel.
There can be no talk of any truce!
- Pushilin wrote, noting that the decision of the head of state concerns Orthodox people, for whom it is important to go to church, to defend the Christmas service.
As for the leadership of the rest of Ukraine, the head of the DPR added that "for obvious reasons" they are not considered Orthodox.
This does not mean that we will not respond to the provocations of the enemy! Or we will give at least some chance to the enemy during these festive hours to improve their positions on the line of contact
the politician concluded.
On the eve of the Patriarch of Moscow and All Rus', Kirill proposed to introduce a Christmas truce from 12:00 on January 6 to 24:00 on January 7. Russian President Vladimir Putin supported this initiative and instructed Defense Minister Sergei Shoigu to introduce a ceasefire on the line of contact in Ukraine at the specified time, after which the decree was issued to the troops.
In Ukraine, the Christmas truce announced by the Russian side was called "hypocrisy", Foreign Minister Dmitry Kuleba advised "not to take seriously" the decision of the Russian leader, and Ukrainian President Volodymyr Zelensky said that Russia wants to "use Christmas as a cover".
Now Russia wants to use Christmas as a cover in order to stop the offensive of our guys in the Donbass at least for a while and bring them closer
machinery
, ammunition and mobilized. Everyone in the world knows how the Kremlin is using the breather to continue offensive operations with renewed vigor.
- said the Ukrainian leader in his evening address.
Ранее
сообщалось
that many Russian military correspondents, journalists, bloggers and near-military publics reacted with disapproval to the decision taken by the head of state. In their opinion, this is a senseless and hopeless undertaking. Thus, journalist Aleksey Sukonkin believes that there was no need to declare a truce, since Kyiv will not appreciate this anyway and will continue hostilities.