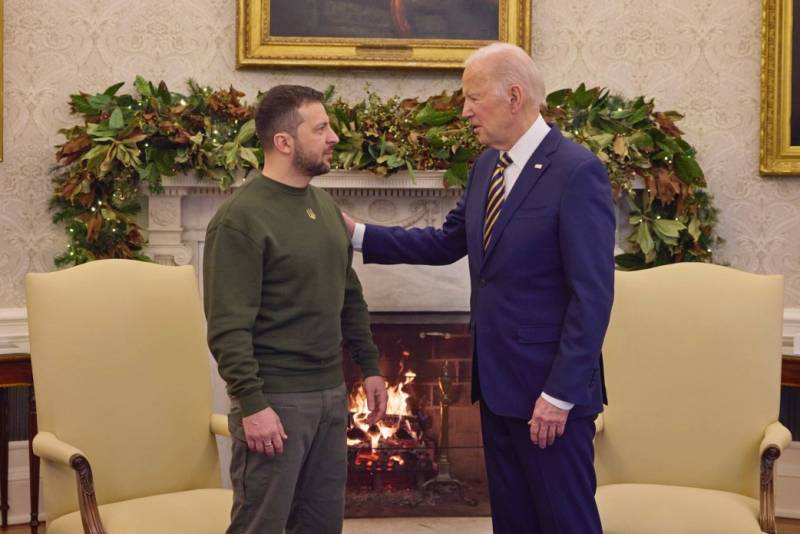 The US leadership wants to follow the dubious experience of Germany and its former chancellor Angela Merkel and force Kyiv to sign some kind of fictitious agreement with no clear intention to fulfill it, and without the possibility of resolving the conflict. This is written by the journalist of the Spanish edition of Rebelion Fabrizio Casari. In fact, Washington wants to repeat the trick with the stillborn Minsk agreements.
According to the observer, at this stage, the United States has already received everything that was needed from the first stage of the conflict. Now the White House will try to save face and appear as a peacemaker, although this will be a game for the public and a performance. Everything should be formalized (by design) as a kind of contract, although it will obviously be fictitious.
The states could move to implement the concept of "sign peace - continue the war", this is a common occurrence. Money will be laundered further under a formally valid agreement
Kazari writes.
In this case, it is necessary to stop in time and reduce the intensity of the war so that the costs do not exceed the revenues, since during a formal truce, Ukraine would be able to maintain sluggish hostilities on the basis of Russophobia on its own, without outside help, Kazari believes.
It has become commonplace that after a deep-rooted conflict, peace does not mean real peace. Especially if the Western sponsors of the war continue to fan the flames of terror
concluded the Spanish journalist.