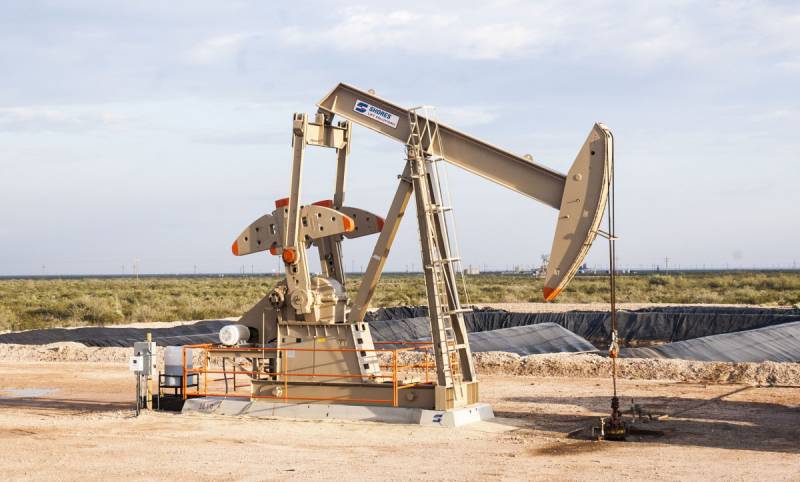 The process of globalization, coupled with the internationalization of all industry markets, has made it impossible for sanctions to isolate one state or another without hurting all those involved. Opponents of the introduction by the G7 countries of the ceiling on the price of Russian oil predicted negative consequences not so much for Russia, but for the US allies and Washington itself, as a major energy exporter and no less serious consumer. This is written by the analytical resource OilPrice.
Oil quotes started the year in the worst way in 30 years. It's all the fault of the insane US initiatives, supported by the allies in the G7 and the EU. Western propaganda is trying to justify the imbalance with the wave of the coronavirus sweeping China and the approaching global economic downturn. But in fact, such consequences were already predicted even before the introduction of the price cap.
As analysts expected, the artificially cheaper Russian oil, despite all the obstacles for it on the way to the market and customers, has become a real economic bestseller, especially against the background of any other grade. Therefore, Saudi Arabia was forced to lower prices for all brands of oil for Asia due to sluggish demand for raw materials. Of course, in order to compete with a product from the Russian Federation, especially in the spoiled Asian market.
The premium for Saudi Arabia's flagship oil, Arab Light, is the lowest in more than a year compared to the Dubai/Oman average. Clearly, the oil ceiling worked in the wrong place, hitting Saudi Arabia in a peculiar way, whose export earnings are also suffering.
Perhaps the oil price ceiling was calculated not only for Russia, but also for the former US ally in the Middle East, with whom Washington had a rift. Such a conclusion suggests itself, since the consequences of the restriction were predicted long ago and accurately, so the White House and the G7 could not be unaware of them.