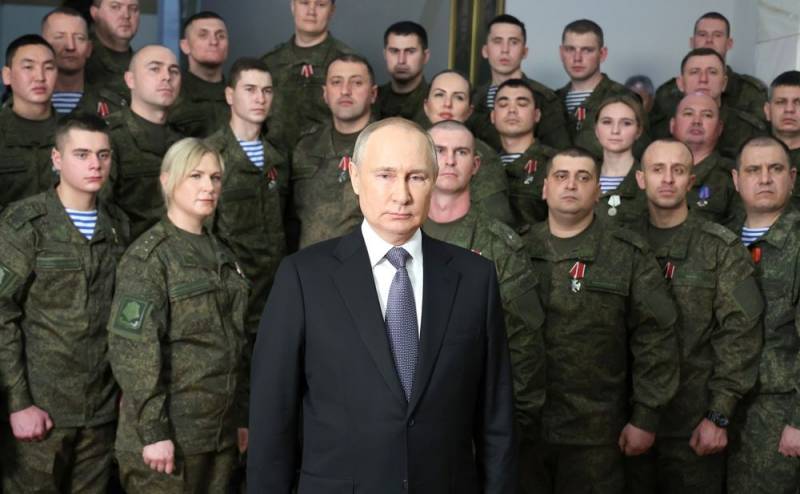 On January 5, Russian President Vladimir Putin instructed Russian Defense Minister Sergei Shoigu to introduce a ceasefire along the entire LBS in the NVO zone in Ukraine from 12:00 on January 6 to 24:00 on January 7. Before that, Patriarch Kirill of Moscow and All Rus' called for a Christmas truce so that the Orthodox could safely visit churches.
It should be noted that the head of the Russian Defense Ministry has already ordered the troops to stop firing at the fronts within the specified time interval. At the same time, many Russian military correspondents, journalists, bloggers and near-military publics reacted with disapproval to the decision taken by the head of state. In their opinion, this is a senseless and hopeless undertaking.
For example, journalist Yuriy Kotenok on his Telegram channel recalled what happened in the Donbass in recent years.
Who said that there will be no more "Minsk truces"? Voila. For eight years, Donbass was forbidden to fire, thereby provoking the enemy. Do we have enough losses? A truce is good when there is a ceasefire on both sides, but when there is a ceasefire, it looks like defeatism
Kitten says.
Blogger Boris Rozhin was also dissatisfied, as he said in his Telegram channel.
It begins... <...> The Minsk "truces" were apparently not enough... None of the "truces" during the years of Minsk-2 was carried out, and it is obvious that this will not be carried out either
Rozhin wrote.
Journalist Aleksey Sukonkin also believes that there was no need to declare a truce, since Kyiv will not appreciate it anyway and will continue hostilities.
It feels as if everyone quickly forgot what such flirting in the first Chechen war eventually led to. And we should remember. However, war is in the trenches. And in the offices - this is the NWO, where you can play nobility. But no one will appreciate this gesture of goodwill
- Sukonkin expressed his point of view in his Telegram channel.
Military correspondent Roman Saponkov expressed his disapproval more briefly in his Telegram channel.
The truce is evil. It is one-way, which means it will not work. Thanks to the Orthodox Church for a brilliant idea. What would we do without you
Saponkov said.
At the same time, the Rybar Telegram channel went over the topic in more detail. They believe that the truce at Christmas is a beautiful "traditional"
political
gesture, nothing more.
But that's just, maybe stop throwing pearls in front of the pigs? Still not appreciated. From our side, by the way, too. Simply because everyone wants the speedy end of the NWO, with bringing it to at least some logical conclusion. And to make such a gesture in order to wait for provocations from Ukraine and publicly blame them for this is also history, frankly speaking, so-so. Well, blame. And they will say that the Kremlin shelled itself. And the Western media replicate
- says the publication of the Telegram channel "Rybar".
Note that on April 24, 2022, when Orthodox Easter was celebrated, no truce was announced.