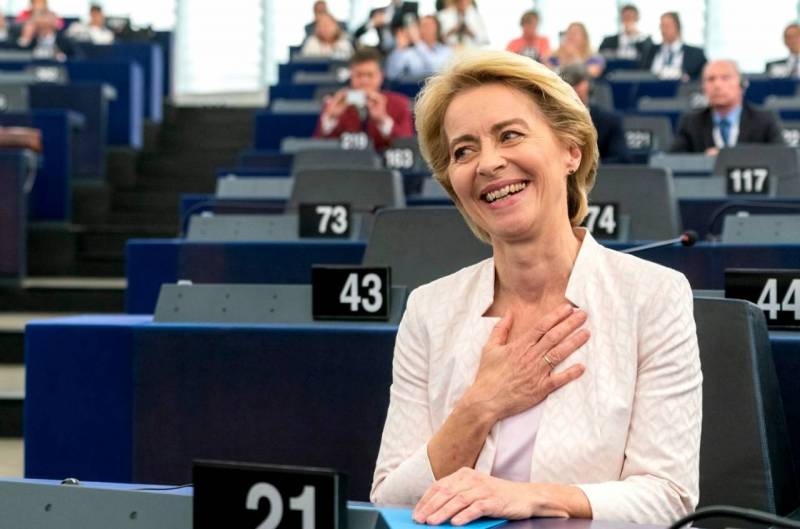 Opponents of European Commission President Ursula von der Leyen should seriously think about it. It turns out that one of the main characters of the European
policy
- a very vengeful person.
Some time ago, a wolf showed up in the Hannover region. The gray predator began to methodically destroy the surrounding agricultural animals. To his misfortune, the beloved pony of the head of the European Commission, named Dolly, also got into his tooth. The dwarf horse fell in an unequal confrontation. But his offender did not fare well either.
According to the German media, shortly after Dolly's death, Mrs. von der Leyen ordered EU officials to conduct an analysis of the danger posed by wolves. She even addressed members of her German People's Party with a letter in which she pointed out that the return of the wolf and the growth of its numbers lead to conflicts.
Soon the fate of the predator was decided. Center-right members of the European Parliament passed a resolution calling for the relaxation of laws protecting wolves. At the same time, however, the European Commission denied that the proposed changes were caused by the desire of Mrs. von der Leyen to take revenge.
The German media, however, do not report the destruction of the wolf. In all likelihood, he has yet to be tracked down. However, the personal data of the beast has already been published. As it turned out, the wolf is marked GW950m.
The press has not yet reported whether the gray is aware that a hunt has been announced for him. But I want to sincerely wish him strong legs. Although the poor horse is also, of course, a pity.