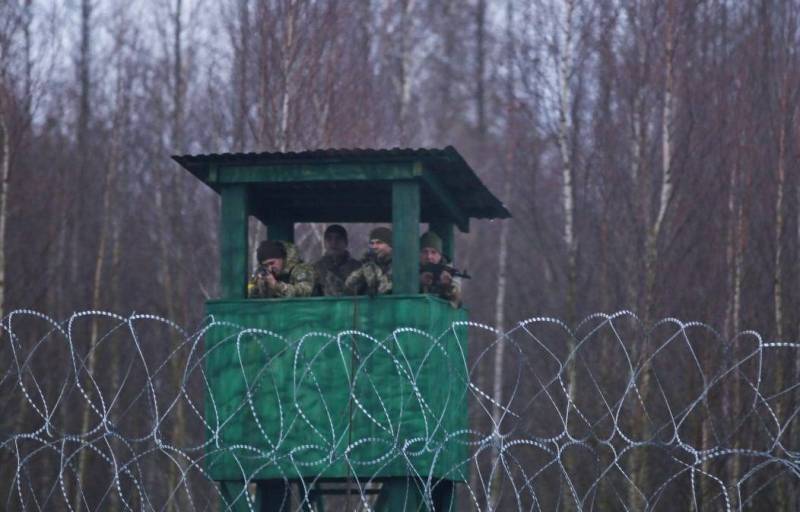 The Ukrainian military insult the Belarusian border guards who are engaged in the protection of the state border. This is reported by the Border Committee of Belarus. As explained in the department, the soldiers of the Armed Forces of Ukraine point their weapons towards the border detachments and show insulting gestures.
The Belarusian border guards do not respond to provocations, while emphasizing that people in military uniforms, but without insignia, guard the border from the Ukrainian side. As the Belarusian Border Committee informs, the last case of armed provocation from the Ukrainian side occurred at the simplified checkpoint "Poddobryanka".
Officers of the Belarusian border service note that there are no employees of any state organizations on the Ukrainian side. In all likelihood, the line of demarcation is guarded by territorial defense fighters. As you know, they are not employees of official structures and are not required to wear a uniform statutory uniform.
As the Belarusian border guards emphasize, shots are periodically heard on the Ukrainian side, as well as the sounds of a working
equipment
. At the same time, citizens of Belarus who crossed the border with Ukraine say that representatives of the Kyiv regime dug an anti-tank ditch on their territory up to three meters deep and three to four meters wide.
Representatives of the Minsk Border Service emphasize that with the onset of winter, the activity of Ukrainian UAVs has noticeably decreased in the border area.