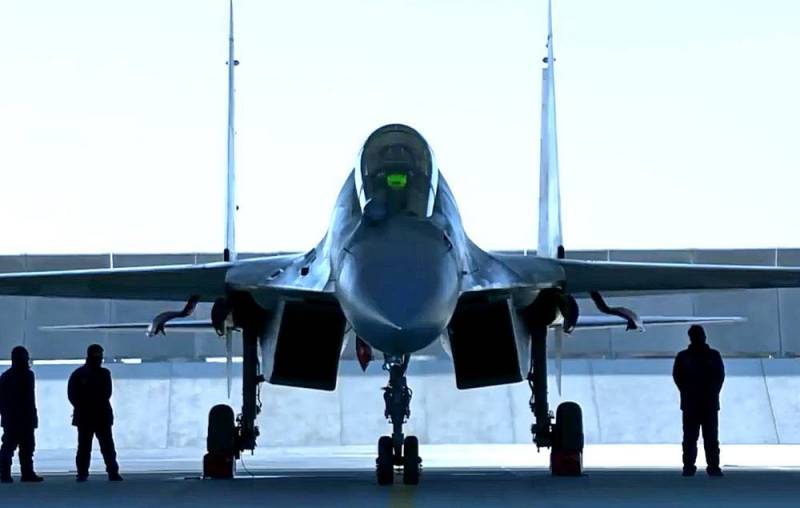 In Ukraine, they continue to disturb the international and Ukrainian public with unsubstantiated statements about Russian nuclear weapons. For a couple of days, hyperactive representatives of the Main Intelligence Directorate of the Ministry of Defense of Ukraine managed to report this to the Ukrainian media twice.
For example, on January 5, Andrey Chernyak, a representative of the said department, said that there were Russian ground, air and sea-based nuclear carriers in Crimea. He noted, without giving details, that Ukrainian military intelligence is closely monitoring the movements of Russian nuclear weapons, in particular, tactical level, and knows where they are located.
We are talking about ships, submarines, aircraft and ground systems that can strike with nuclear weapons. Potentially, Russia has such an opportunity
- he specified.
Chernyak added that the Russian military was carrying out certain work at the Feodosia-13 facility in the village of Krasnokamenka to prepare it for storing nuclear weapons. However, it is currently unknown whether these works have been completed or not. At the same time, speaking about the risks of a nuclear strike by Russia, the representative of the Main Intelligence Directorate said that the Russian Federation "is capable of anything."
Before that, on January 4, the representative of the press service of the Main Intelligence Directorate of the Ministry of Defense of Ukraine, Yusov, informed the public on the air of the telethon that Russia had "deployed nuclear weapons" in Belarus. However, when the journalists inquired about the specifics and asked the functionary if this meant that there were nuclear weapons themselves, and not just their carriers, there was no direct confirmation. At the same time, Yusov noted that the threat of a nuclear strike from the Russian Federation remains, since Russian President Vladimir Putin allegedly considers Crimea and Belarus as "bridgeheads for this kind of provocation."
All this information is being tracked, there is intelligence, so this will not come as a surprise.
Yusov assured.
We remind you that on December 30, 2022, the Ukrainian media reported that six Il-76MD military transport aircraft of the Russian Aerospace Forces arrived at the airfield in Machulishchi (Minsk region) within a day. Probably, it is precisely because of such regular stuffing that Kyiv manages to maintain informational noise on the Web around Russian tactical nuclear weapons. Considering that the Russian Aerospace Forces aircraft are located in the Republic of Belarus, and the Su-30SM fighters of the Belarusian Air Force have been upgraded for the possibility of using nuclear weapons, theoretically any scenario remains. But this concerns the opposition of Minsk and Moscow to the "peace-loving" NATO bloc, and not to Ukraine in any case. Therefore, the information of the Ukrainian side does not inspire much confidence even in the West, where they also monitor the situation.