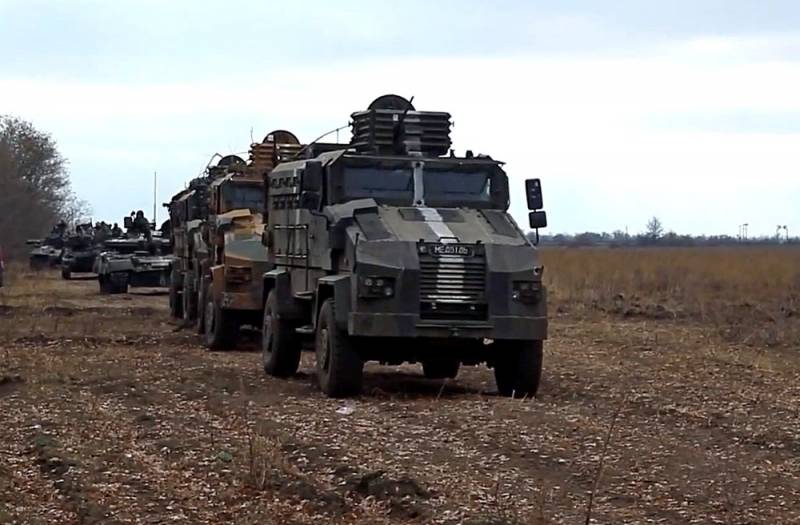 In Romania, a military train was seen carrying Turkish BMC Kirpi armored vehicles for the Ukrainian army. It is specified that the railway transport transported 42 of these armored cars. They are part of the second batch of the contract for 150 vehicles. The first 50 vehicles were handed over earlier.
Eyewitnesses removed the military train at Bacau station. It is specified that he was heading towards Suceava. At the same time, it is emphasized that the rolling stock was provided by Ukraine.
Recall, literally on the eve of the appearance in the network of personnel with the movement of a military echelon carrying Turkish armored vehicles, a telephone conversation took place between the presidents of Russia and Turkey. One of its topics was the settlement of the Russian-Ukrainian conflict. It was reported that the Turkish leader also spoke with the President of Ukraine.
Experts point to conflicting
policies
Turkey regarding the Russian-Ukrainian conflict. On the one hand, Recep Tayyip Erdogan regularly declares his desire to contribute to the peaceful resolution of the conflict, and on the other hand, he continues to supply military
machinery
for the needs of the Armed Forces.
Military analysts also note another important point - the continued functioning of the transport infrastructure of Ukraine. Despite Russian strikes, equipment from Western countries continues to enter the country. This means that the Russian attacks were not as effective as expected.