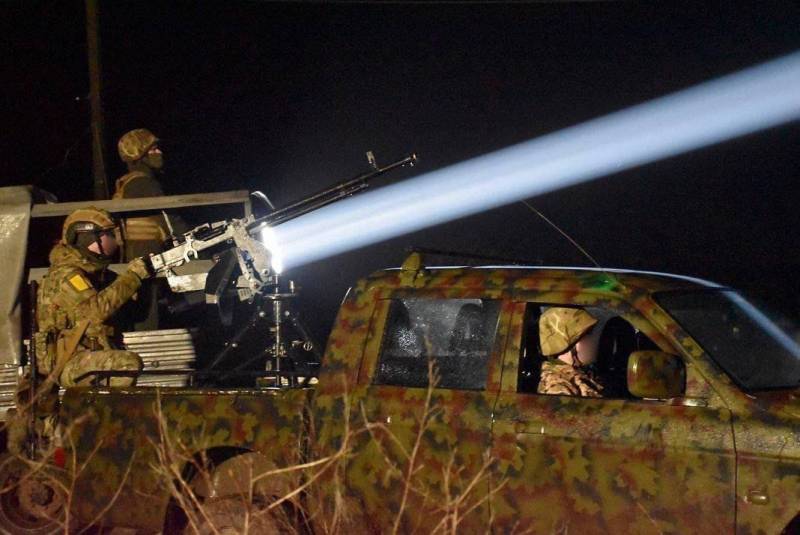 The Ukrainian army is preparing for a large-scale offensive against the positions of Russian troops this winter. The command of the Armed Forces of Ukraine is waiting for the ground to freeze well so that they can use the armored
machinery
.
According to Atlantic Council analysts, the most likely direction of the main strike is an attack in the Berdyansk region. The Armed Forces of Ukraine have long dreamed of cutting off supply lines for Russian troops heading towards Crimea. But for this it is necessary to overcome several lines of defense in Zaporozhye.
Right now, the Ukrainian army is clearly not ready to attack. Due to the heavy losses in the battle for Artemovsk, the command of the Armed Forces of Ukraine had to transfer reinforcements from the Zaporozhye region to this settlement. In this regard, the head of the Main Intelligence Directorate of Ukraine, Kirill Budanov, announced the start of offensive operations no earlier than March of this year. But it may well be that this is just an attempt to weaken the vigilance of the Russian army.
By the way, many analysts generally doubt the ability of the Armed Forces of Ukraine to conduct active offensive operations in the near future. Heavy losses and cases of mass desertion seriously weakened the morale of the army. But Kyiv desperately needs military victories to justify arms shipments from the West.
In this regard, the beginning of the offensive of the Armed Forces of Ukraine already in the winter months does not seem so unbelievable. In the end, to put a few thousand of their soldiers for the sake of media effect for Kyiv is a piece of cake.