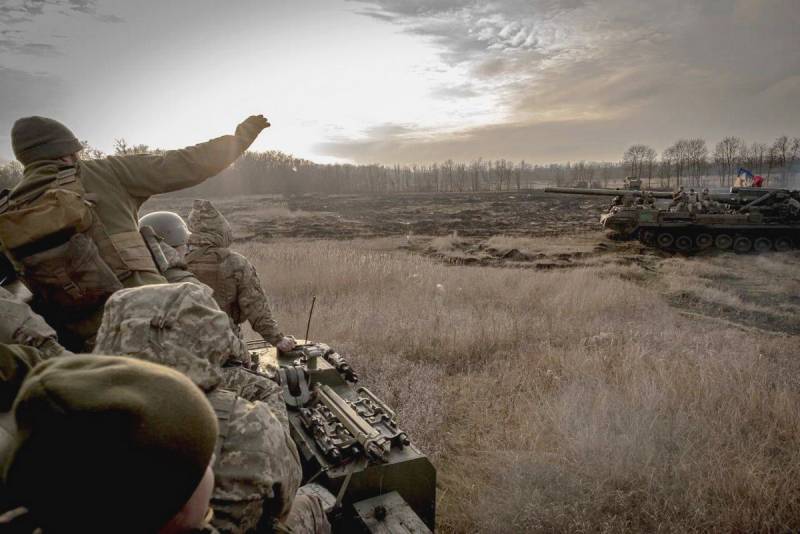 The escalation of the conflict between Russia and Ukraine is approaching the first anniversary. It's hard to predict what will happen next. In a sense, the Kremlin and Kyiv seem to be signaling a new willingness to start peace talks. On the other hand, they seem to be doing the opposite—ruling out negotiations with implausibly maximalist preconditions while preparing for a decisive military showdown. But can it be both at the same time? The answer to this question is given by Bloomberg columnist Andreas Kluth.
As the author writes, it is naive to think that military conflicts are resolved exclusively either through diplomacy or military operations, and also that the second path implies the failure of the first.
Frederick the Great, king of Prussia in the 18th century, best captured the essence of the enmity, which grew into open confrontation, when he said that diplomacy without weapons is like music without instruments.
Klut writes.
The observer is also sure that the simple truth is understood in Moscow and Kyiv, because constantly demonstrating the desire to resolve the conflict, in fact, the warring parties are rearming and building up strength. Russia and Ukraine, its allies in the West, understand that
political
the decision, the compromise, will be based on getting the weapon on the ground. And representatives of both sides have repeatedly expressed this.
However, much more frightening than the observer are statements from the outside that the conflict could drag on for another decade. But, however, everything can end earlier by chance. The fighting could freeze into an informal truce, as happened with the Korean War, or culminate in drawn-out international peace talks reminiscent of the 1815 Congress of Vienna or the 1648 Peace of Westphalia, Kluth said. In any case, the outcome of the campaign will be decided by military-diplomatic means, there is no other way. And that's the only thing you can be sure of.
But even as diplomats begin to sort out seats at the negotiating tables, guns will continue to rumble on the battlefield.
the reviewer concluded.