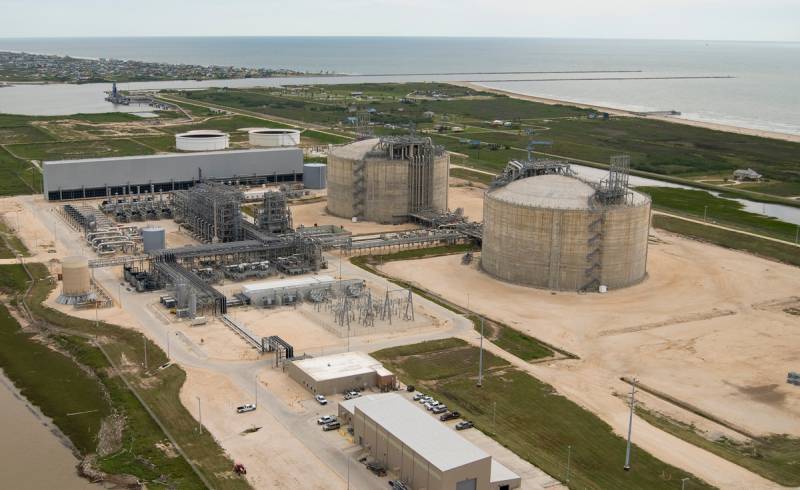 A few years ago, the idea that the United States could become the world's largest LNG exporter would have sounded fantastic. And yet, that's exactly what happened last year: The US exported as much LNG as Qatar did in 2022—more than 81 billion cubic meters. And in the new year, American suppliers are going to export even more. But the LNG boom may end sooner than many expect. Irina Slav, columnist for the OilPrice resource, writes about the reasons for this.
The lion's share of the gas liquefied at terminals in the Gulf of Mexico last year went to Europe, which was suddenly thrown off the rocky path to a future without fossil fuels by the conflict in Ukraine and its own reaction to this event. The sanctions have led to a decrease in Russia's energy supplies. It is in the resulting supply vacuum that the US shale players face a dilemma.
The year 2022 ended for the Old World with full gas supply, but, having stopped receiving gas from the Russian Federation, the Europeans are still using Russian gas, which was previously stored, which will not happen in 2023. Even with even more intensive US imports, fuel shortages will be significant. In other words, overseas exporters will have to invest additional funds to increase production, that is, in exploration and drilling, pumping to port infrastructure and liquefaction. Of course, mining companies driven by a thirst for profit will try to take advantage of the situation, develop the industry, but they will face losses.
As the expert writes, in the end, a shortage of energy resources cannot be avoided, as well as an increase in cost, which, in turn, will end in a drop in demand and the turning of new multibillion-dollar investments into ashes, as Europe will be forced to look for additional capacities to generate heat and electricity using renewable sources. and a decrease in the share of imports not only from the Russian Federation, but also from the USA. This will lead to the end of the shale boom, the observer concludes.