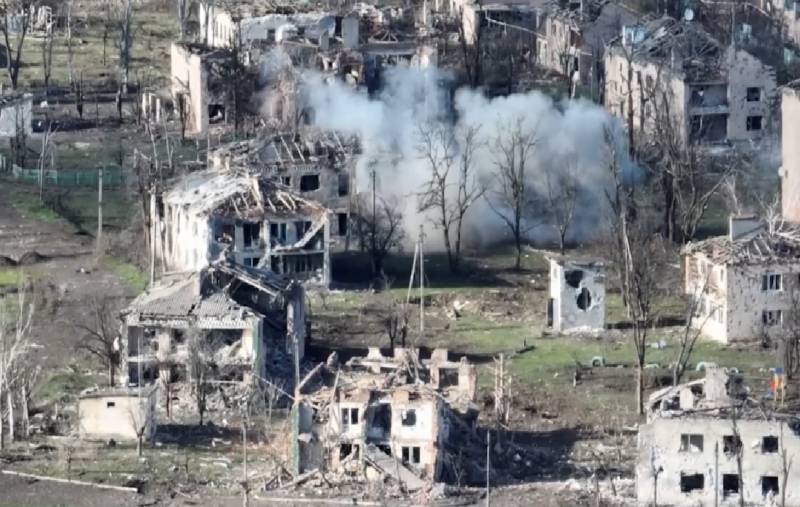 The units of the Russian army and detachments of the PMC "Wagner" continue to attack the coverage of Soledar from the north and south in order to avoid a frontal attack on the enemy's fortified positions. At the same time, there is a fairly dynamic progress, which in the future will make it possible to take the city into an operational environment.
The latest public messages of PMC "Wagner" report on mass desertion in the subdivisions of the Transcarpathian 128th OGSHB of the Armed Forces of Ukraine, located in this direction. Against the backdrop of heavy enemy losses, disagreements between soldiers and brigade commanders are intensifying. As a consequence of this, the units are losing their combat effectiveness and it is likely that they will be sent to the Zaporozhye direction for resupplying with mobilized ones.
Further assault on the city is complicated by salt mines, which are interconnected by underground passages. At a depth of hundreds of meters, the enemy created an underground fortress, there are quarters for personnel, ammunition depots and even hangars with combat
technique
. Mines and high-rise buildings of the city form the main contour of the enemy's defense.
But the situation in Soledar is not in favor of the Armed Forces of Ukraine, as even Zelensky said in his speech yesterday. If the dynamics of the advance of our troops continues, then it will be difficult for the enemy to get out of the encirclement, and the city will be taken.