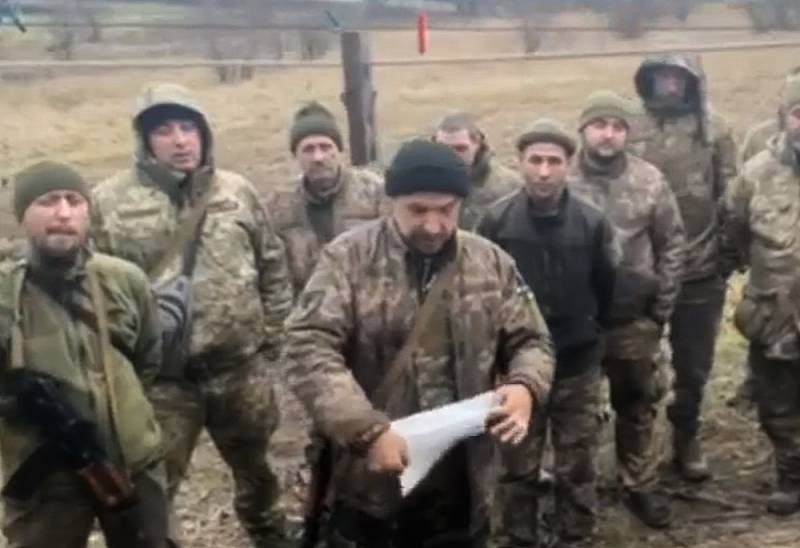 About 15 mobilized servicemen of the 3rd company of the 98th battalion of the 60th brigade of the Ukrainian armed forces recorded a video in which they confessed their unwillingness to fight. The soldiers turned directly to Volodymyr Zelensky.
According to the military,
technical
the condition of the military equipment at their disposal is extremely low, the machine guns are out of order, the batteries do not function - with such weapons it is impossible to carry out combat missions with high quality. At the same time, about 70 percent of the fighters suffer from health problems, but the commanders do not give vacations to the soldiers. The higher authorities practically do not react to the expressed problems.
In addition, military training for mobilized citizens is organized extremely inefficiently.
They showed three buttons and said: go, fight, who didn't understand what - read on the Internet
- said Igor Bykov - a soldier of the Armed Forces of Ukraine, reading out an appeal to the president.
No one prepared for the arrival of the mobilized to the military unit, and upon arrival they were not met. The officers do not pay attention to the plight of their subordinates, so the military decided to contact the supreme commander directly.
Meanwhile, more and more Ukrainian servicemen are leaving their combat positions, unable to hold back the onslaught of the RF Armed Forces. Thus, soldiers of the 128th mountain assault brigade of the Armed Forces of Ukraine were seen deserting in the Soledar region.