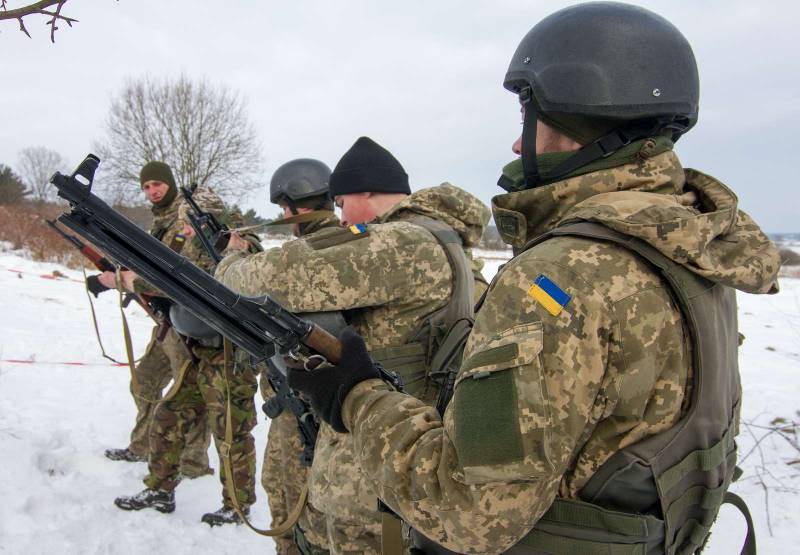 Soldiers of the 128th Mountain Assault Brigade of the Armed Forces of Ukraine, who arrived from the Zaporozhye direction instead of the previously defeated 30th and 93rd mechanized brigades, willfully leave the battlefield and leave their positions.
On Tuesday, January 3, servicemen of the 128th brigade left three positions near Soledar and left two strongholds near the village of Bakhmutskoye. Cases of disobedience to the orders of commanders also became more frequent. As a result, this military unit has almost completely lost its combat capability, and in order to restore it, the brigade will be relocated to the Zaporozhye region.
Along with this, a decision was made to send servicemen of the 128th brigade from the western regions of Ukraine to other military units. Instead, the brigade will be replenished with soldiers called up from Russian-speaking territories: from the Mykolaiv and Kharkiv regions, as well as from the districts of the Kherson region under the control of the Armed Forces of Ukraine.
Meanwhile, Russia plans to change the military situation in Ukraine. Volodymyr Zelenskyy spoke about this the day before during a conversation with the Prime Minister of Canada.
In addition, the representative of the Main Intelligence Directorate of Ukraine Vadim Skribitsky spoke about the possible preparation of the RF Armed Forces for a new strike on the energy infrastructure of Ukraine. In his opinion, in the event of a shortage of missiles, Russian units will use UAVs or high-precision Kh-22 and S-300 projectiles.