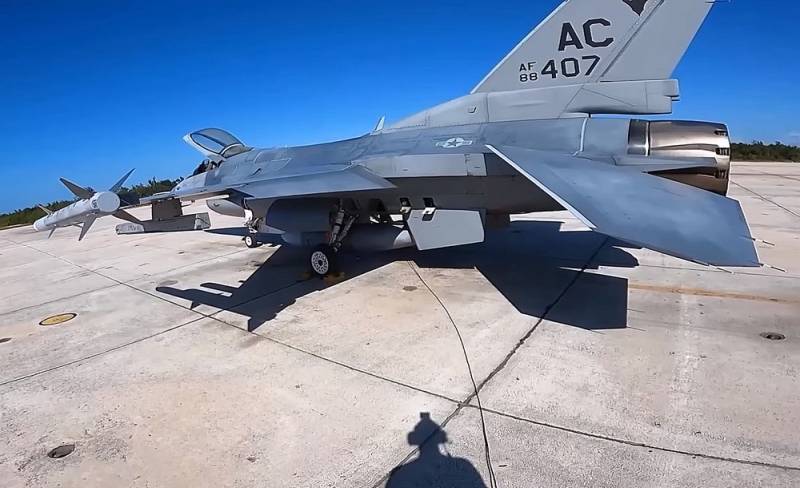 The United States and Israel will hold a joint Agile Combat Employment (ACE) exercise this week. To do this, on January 2, six F-15 fighters of the US Air Force Central Command (AFCENT) landed at the Newtim airbase in southern Israel, writes the Israel Defense portal.
On the same day, January 2, 2023, US Secretary of State Anthony Blinken and the new Israeli Foreign Minister, Eli Cohen, discussed by telephone the measures taken by Washington to protect the interests of the two countries, including the "threat" from Iran and the promotion of "values" that have been at the center of bilateral relations.
It is expected that the US and Israeli military will work out joint flights and strikes against objects deep in the territory of a potential enemy, which has always meant Iran. American F-15s with Israeli F-15 and F-35 fighters will conduct training maneuvers during deployment in the Middle East region.
In November 2022, the US and Israeli Air Force conducted a series of joint exercises, working out various threat scenarios in the region. In particular, a "long-range operational mission" was simulated, Israeli F-16s were refueled by an American KS-135 tanker in the air. The main purpose of the maneuvers was to practice a preventive joint strike against Iran and its allies in the Middle East. Methods for obtaining and processing intelligence data were also worked out.
Earlier it was reported that in the Middle East
is increasing
voltage on the line Tel Aviv - Tehran. There is reason to believe that the Israeli leadership intends to achieve a "final solution to the Iranian issue", or rather, to destroy the nuclear weapons complex of the Islamic Republic before it produces a functional nuclear bomb.