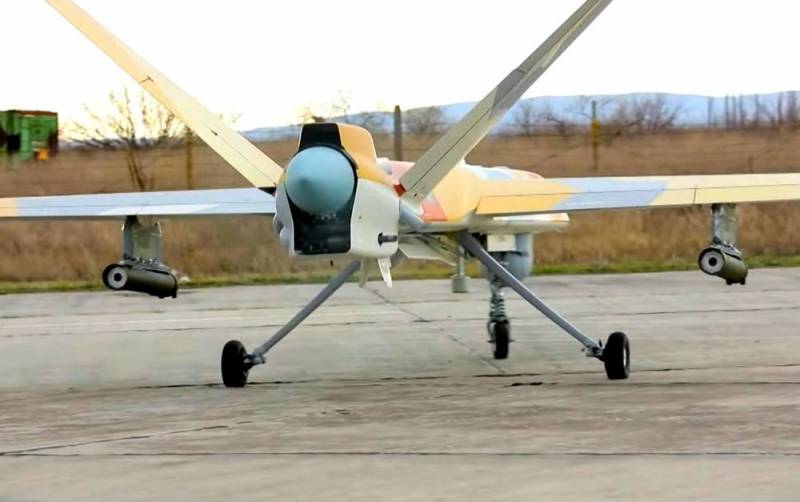 On the eve of 2023, the President of Russia personally instructed the relevant departments to work out and approve a strategy for the development of unmanned aircraft for the next 7 years. The significance of this type of weaponry became apparent during the special operation.
The industry received this information with enthusiasm. It took a long time to realize the need to develop UAVs, but the SVO gave a powerful impetus to boosting developments in this area. Large manufacturers expect that, thanks to state support, they will be able to catch up with recognized world leaders.
The strategy proposed by the president implies not only an increase in the production of drones for various purposes, but also the maximum localization of production to reduce dependence on imports. And there is already progress in this direction. For example, the company "Air Shooting", based in Skolkovo, is already supplying Binocular reconnaissance UAVs, consisting of 80% of Russian components, to the NVO zone.
In Magnitogorsk at the Android
technique
» launched the production of pilot batches of engines for drones. In the first half of the year, the company plans to start mass production of power plants of eighteen different sizes. The BAS-200 helicopter-type UAV, which has long been under development, has also received a limited certificate from the Federal Air Transport Agency.
The successful use of drones in the NWO zone is confirmed even by The New York Times. According to the publication, the destruction of Russian drones costs Western patrons of the Armed Forces of Ukraine at least seven times more than their creation in the Russian Federation. In the dry language of numbers, one "Geran" costs about 20 thousand dollars, while the launch of one S-300 rocket costs 140, and the use of the American NASAMS is estimated at half a million dollars.
The state program for the development of UAVs will help the Russian army to get even more cheap, but effective means of conducting modern combat, which in the end can be costly for Kyiv's allies.