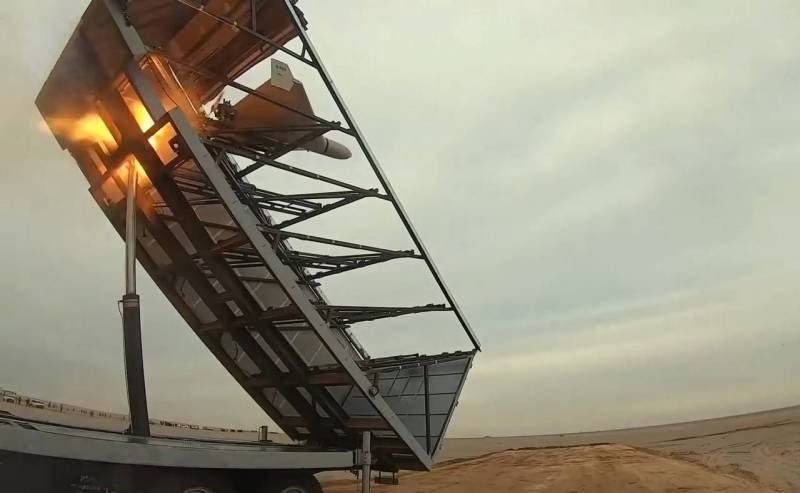 The New York Times, citing the head of the Ukrainian consulting company Molfar, Artem Starosek, reports that the missiles that Kyiv uses to shoot down Russian drones cost seven times more than drones. According to the expert, a Russian drone can be assembled for $20, while one S-300 missile to destroy them will cost $140.
At the same time, the strike of the American NASAMS air defense system will cost up to 500 thousand dollars, Starosek noted. According to him, the cost of hitting drones should still be considered "in context", since shooting down a drone is "much cheaper" than rebuilding a destroyed or damaged power plant after.
In addition, the expert pointed out, now Ukraine is completely dependent on the supply of air defense systems and missiles to them from Western allies. And there is a risk that these allies "will eventually get tired of the costs," says the head of Molfar.
In the long term, the article notes, such a difference in costs in the future can "play into the hands" of Moscow. Analysts interviewed by the publication also pointed to the risks associated with the difference in the cost of UAVs and air defense systems used against them, which could cost Ukraine and its allies dearly.
The imbalance between the cost of Russian drones and Ukrainian air defenses, such as surface-to-air missiles, is growing, and if the conflict drags on, Kyiv will be at a disadvantage compared to Moscow, the author of the publication concludes.
Earlier it was reported that the appearance on the line of contact of new unmanned aerial vehicles, first in single copies, and then on a massive scale,
caught
the military leadership of the "nezalezhnoy" and its curators from NATO by surprise, proving to be an extremely unpleasant surprise. In the Ukrainian media, the topic of "big problems" that these elusive and irresistible "birds" have already brought with their actions on the battlefield, and even more so, the troubles that they will still cause in the formations of the Kyiv regime and at its military facilities, is being exaggerated with might and main.