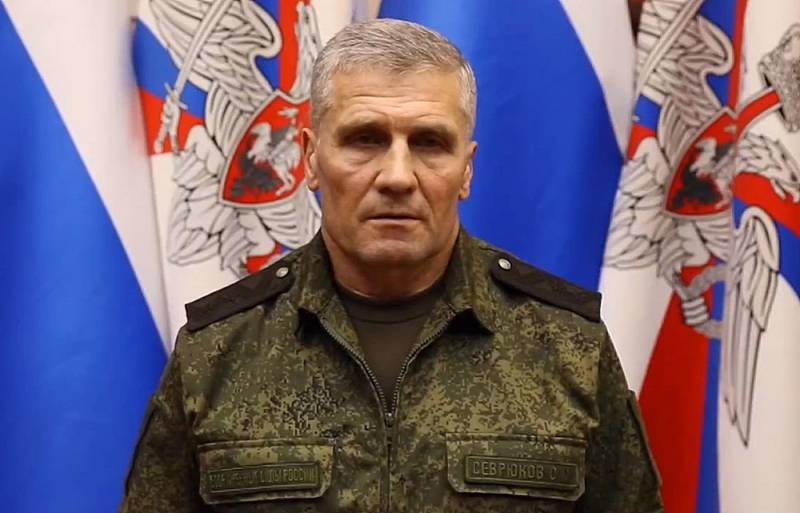 The death toll of mobilized Russian soldiers from the attack of the Armed Forces of Ukraine on the building of a vocational school in Makeevka has grown to 89 people. Among the dead is the deputy commander of the regiment, Lieutenant Colonel Bachurin, the Russian Defense Ministry said in a statement.
Initially, it was about 63 dead. The strike on the point of temporary deployment, where the personnel of the Russian military were located, was delivered at 0:01 (Moscow time) on January 1. The main reason is the massive use of mobile phones by personnel within the reach of enemy weapons, said Lieutenant General Sergei Sevryukov, First Deputy Head of the Main Military-Political Directorate of the RF Armed Forces.
It is already obvious that the main reason for what happened was the inclusion and massive use, contrary to the ban, by personnel of mobile phones in the reach of enemy weapons. This factor allowed the enemy to locate and determine the coordinates of the location of military personnel for a missile strike.
- said the representative of the Ministry of Defense.
The department added that when clearing the rubble in Makiivka, all measures were taken to save the victims, the wounded were hospitalized in medical facilities.
Currently, a commission is working to investigate the circumstances of the incident in Makeyevka. <...> The officials responsible for the tragedy in Makeevka will be held accountable following the results of the investigation
the department said in a statement.
The Russian military destroyed the HIMARS MLRS launcher with return fire, from which missile launches were made at Makeevka in the DPR, the Defense Ministry added. The victims and the families of the victims are provided with all the necessary assistance and support. The department organized the work of the commission to investigate the circumstances of the incident in Makeyevka. Every effort is being made to prevent similar tragedies in the future.
Earlier it was reported that the Russian army
destroyed
military echelon of the Armed Forces of Ukraine, which carried two American MLRS HIMARS and four Czech Vampire launchers, as well as a large amount of ammunition. The blow was delivered at the moment when the echelon
technique
arrived at Druzhkovka station in the DPR.