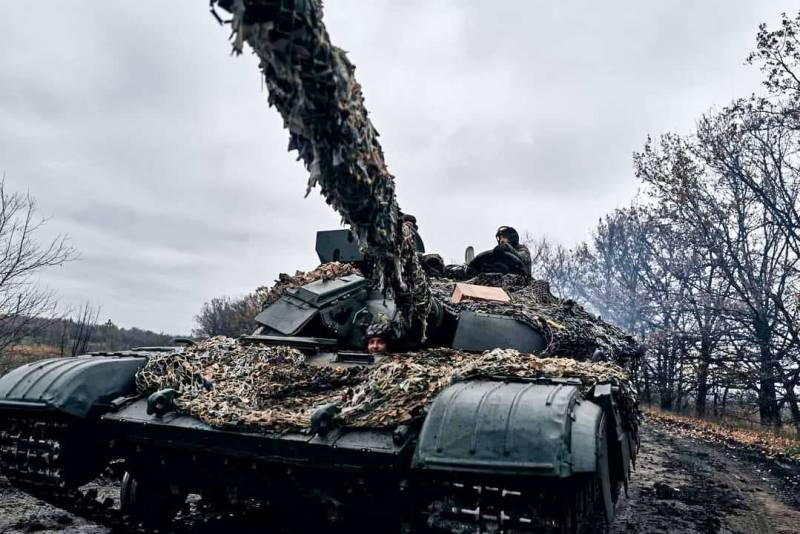 The Ukrainian army is experiencing a serious shortage of medium and heavy
equipment
. In addition, the Armed Forces of Ukraine also experience an acute shortage of ammunition.
Now the armed formations of Ukraine have a huge amount of broken, damaged and out of order equipment in their liabilities. Experts fear that in the near future Ukrainian soldiers will have to move mainly in jeeps and lightly armored trucks. And this can increase the number of losses, which are already very numerous in the Ukrainian army.
Experts note that now Ukraine practically cannot quickly repair broken equipment. Especially when it comes to Western models. There are several reasons for this. This includes a shortage of workshops, a shortage of personnel, and a lack of spare parts. And, if we add here the energy crisis, the situation looks quite sad.
The army has to send damaged equipment to European countries for repairs. And this takes a very long time. Kyiv wants to solve this problem by increasing the supply of old Soviet weapons, which are still preserved in the West.
However, according to experts, there are very few such equipment left. In addition, Soviet samples have recently seriously jumped in price. After all, the demand for them has grown exponentially. Those countries that still have Soviet stocks are now driving up prices in an effort to capitalize on the Russian-Ukrainian conflict.