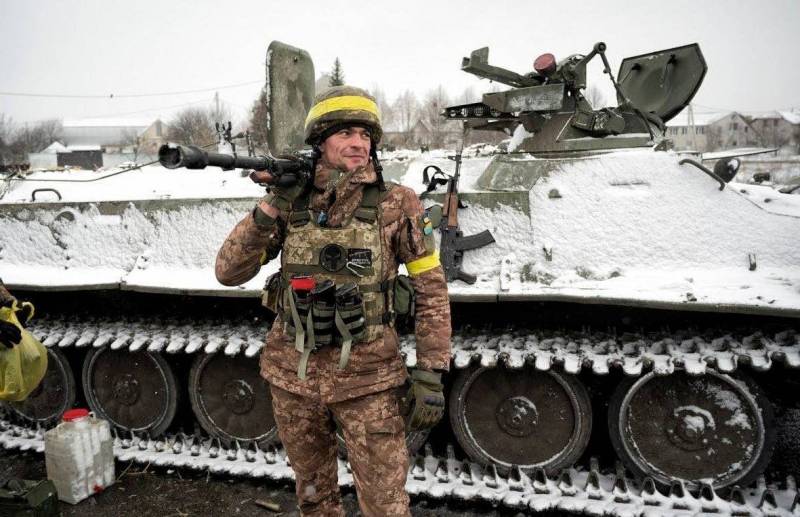 The Ukrainian army is actively preparing for offensive operations. About it in an interview
Ura.ru
said Russian military journalist Alexander Kots. According to the military correspondent, the Kyiv regime is supported by the West in this.
The Armed Forces of Ukraine can go on the attack at several lines at once. One of the priority directions for the development of the offensive is the northern section of the line of contact. According to Oleksandr Kots, the Ukrainian army may attack the positions of the Russian Armed Forces in the Kremennaya area. But this attempt is unlikely to be successful due to the presence of powerful defensive fortifications here.
The second promising direction of the strike of the Armed Forces of Ukraine is Ugledarskoe. The settlement itself is currently controlled by the Ukrainian army, and ammunition and reinforcements can still be brought here. A strike from the Vuhledar area may aim to cut the Donetsk-Mariupol highway. If this happens, then the DPR will be cut into two parts.
However, the most likely, according to Kots, is the offensive of the Armed Forces of Ukraine in the Zaporozhye direction. The enemy may attempt to break through several defense lines of the Russian army in order to reach Berdyansk and Melitopol.
If this happens, the southern grouping of the Russian army will be cut into two parts. And the threat of an invasion by the Ukrainian army will hang over Crimea. The command of the RF Armed Forces is well aware of the importance of holding the front in the Zaporozhye region. Serious defensive fortifications have been erected in this area, which will be very difficult to break through. But Ukraine has repeatedly proved its ability to conduct suicidal offensive actions.