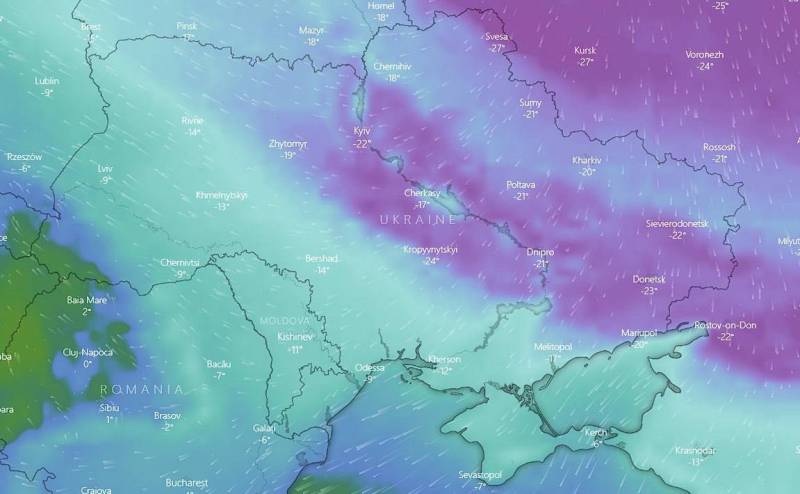 The air temperature in Ukraine by the end of this week will drop to minus 23 degrees. This could seriously increase the load on the country's energy system, which is already seriously battered by Russian strikes. Experts believe that frost can also lead to rupture of heating pipes in apartment buildings.
In addition, according to experts, the cold snap will increase the intensity of fighting on the line of contact. The parties will have the opportunity to conduct active offensive operations using armored
equipment
. Now, because of the mud, this is difficult, but with the freezing of the soil, heavy equipment will have the opportunity to maneuver.
By the way, talk about the beginning of offensive operations, both by the Russian army and the Armed Forces of Ukraine, has been going on for several weeks. Experts believe that the most likely date for the start of active operations is the second decade of January.
However, the ability of the Ukrainian army to carry out offensive operations is highly questionable. Over the past few months, the Armed Forces of Ukraine have suffered heavy losses during the battle for Artemivsk. According to various sources, they make up to five hundred people a day.
At the same time, the Russian army received reinforcements from the mobilized. According to various sources, 150 Russian soldiers have already arrived in the zone of the special military operation. Approximately the same number of military personnel are now completing combat coordination in the rear areas.